by Jon Bauer
Sampha kicked off his North American tour at the beautiful (and sold out) Regency Ballroom last night.
We hadn't heard from Sampha for a while (~6 years) since his first groundbreaking album Process until he released his 2nd album Lahai in early September. Lahai features 14 deeply personal tracks. Sampha describes it as:
Lahai
My grandfather's name
My middle name
My next musical chapter
My next album
Fever Dreams. Continuums. Dancing. Generations. Syncopation. Bridges. Grief. Motherlands. Love. Spirit. Fear. Flesh. Flight.
This was the 1st of 2 nights at The Regency before he continues to Chicago, Detroit, Toronto, NYC, DC, Philly, Atlanta, then off to Europe, NZ, and Australia through March of 2024. His new band – Elsa Hackett (on keys), Rosetta Carr (on bass), Blake Cascoe (on drums), & Sean Ruthven Nelson (on keys) all sound amazing. This is gonna be an epic tour.
Opening for Sampha was band member Sean Ruthven Nelson (AKA Ruthven) on keys with his beautiful falsetto notes.
Sampha's setlist:
Plastic 100°C
Satellite Business
Suspended
Inclination Compass (Tenderness)
Without
Stereo Colour Cloud (Shaman's Dream)
Spirit 2.0
(No One Knows Me) Like the Piano
Too Much
Only
Can't Get Close
Can't Go Back
Dancing Circles
Blood on Me

Encore:
Happens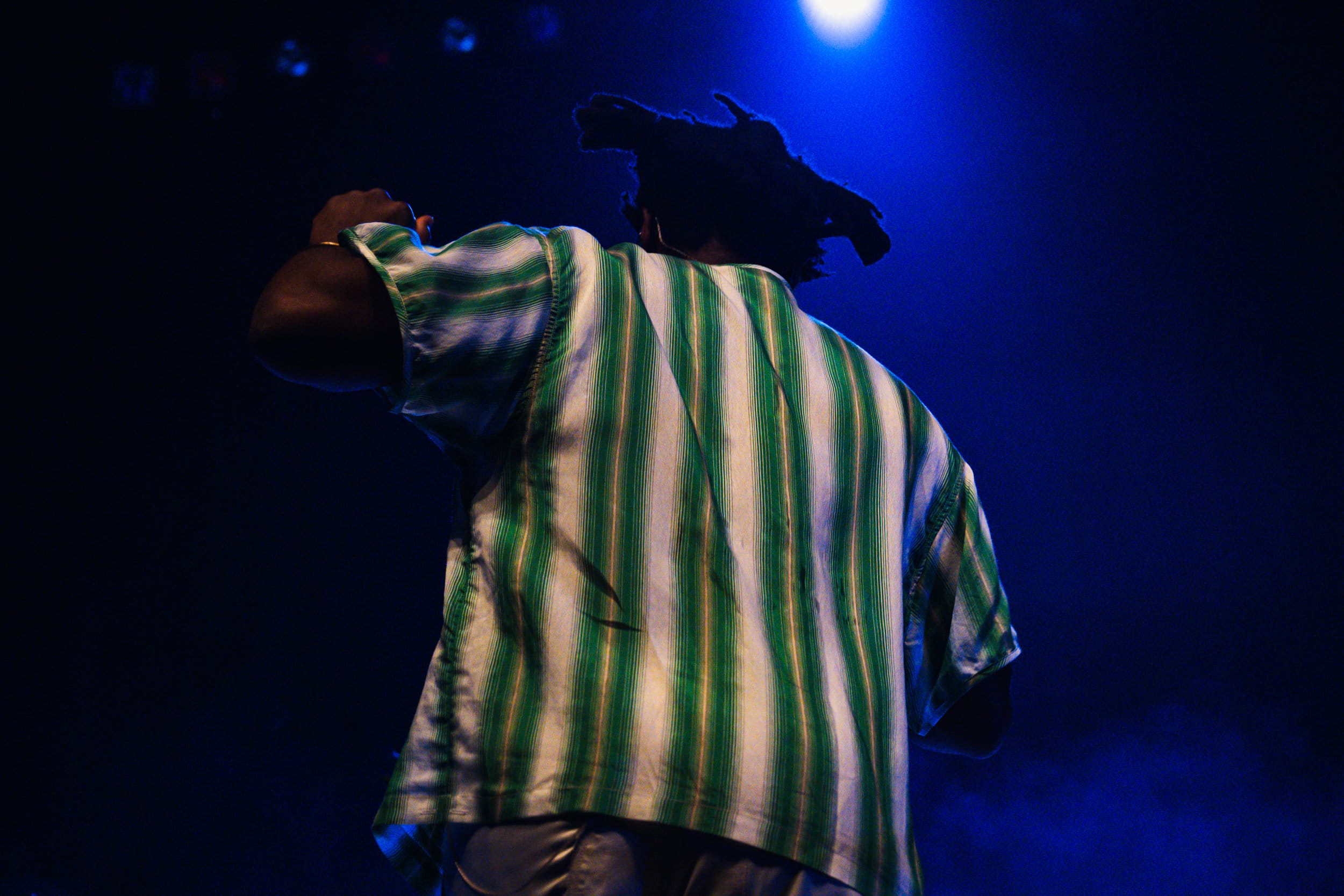 ---
---
You might also like
---