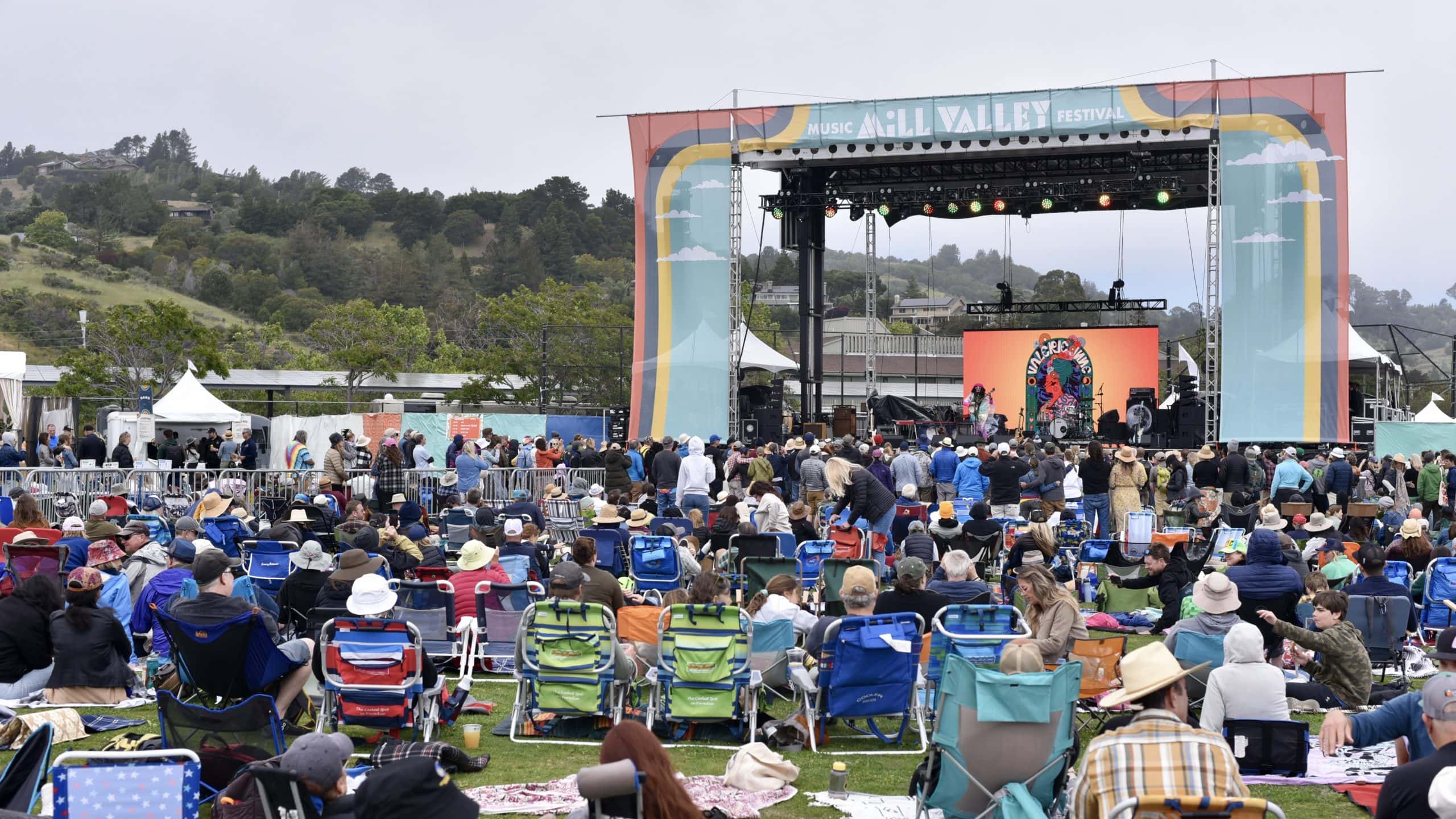 Review and Photography by William Wayland
The Mill Valley Music Festival was my summer kickoff, damn it.
I was tired of the cold and the rain and I wasn't going to wait around for Memorial Day.
And Saturday sure felt like summer. Ninety-six degrees in the shade and I was lathered in sunscreen.
"Hey, can I get you a beer?"
"You bet your ass you can get me a beer."
"Margarita?"
"Jesus, yes!"
"Water?"
"A gallon, please."
The Mill Valley Music Festival, in only its second year, is still finding its place. Two weeks before BottleRock, a lot of people pass on dropping a couple hundred bucks on the MVMF and wait for the big 3-day festival up in Napa. What they don't factor in is that the Mill Valley festival is comparatively small, less crowded, and it's fucking chill.
Spread a blanket and lay out or go up to the railing. You're not going to get trampled spending a day out listening to great music on two stages.
On Saturday; Orchestra Gold, Black Joe Lewis, The Dip, Tank and the Bangas, and Michael Franti & Spearhead all performed on the Main Stage.
The smaller Sweetwater stage featured young and up-and-coming talent. Most of the bands were Bay Area and I love that. Guyville, Laura Benitez and the Heartache, Alex Jordan, and Marble Party all played.
Sunday was gray and I would have traded in beers for black coffee and hot cocoa if I could find some. As a cold wind swept in from the bay, the crew lowered the video screen so it wouldn't act as a kind of sail and blow the stage up to Mount Tamalpais.
This is where I say something about the weather not dampening any of the performances because it didn't. The show kicked into gear with The Alive, followed by Valerie June, Durand Jones, Jerry Harrison & Adrian Belew: REMAIN IN LIGHT, and Cake.
The Sweetwater stage hosted the Marin Theater Company, Yorn's Apostles, Anna Harrell, Matt Jaffe, and Asher Belsky.
Performances
Orchestra Gold reaches into Malian musical traditions that I've somehow come to love but never see in live performance. My first thought was, "Why don't I know this band?" I already know I'm going to try to catch their performance at SFJAZZ in June.
The hype is real for Tank and the Bangas. I heard so much about the band pre-pandemic that they were immediately on my bands to see list. But then I would listen to a recording and think, 'Hmm, okay,' and I lost some enthusiasm. When I heard them live it all clicked. That's why you go to the show.
Saturday was one long warm up for Michael Franti and Spearhead and when he hit the stage it was like a group orgasm. Singing, hugging, vibing, and people dancing like no one's watching.
The Alive will remind you of Nirvana and Pearl Jam and they're one of the hottest band around right now that you probably haven't heard of.
I love bands like Yorn's Apostles with so much energy they can't be contained.
I last caught Durand Jones & the Indications at The Regency pre-pandemic and I thought the sound was pretty muddy so I was glad to hear him play a clear R&B set, even if it was so windy it blew his hat off.
With great, hooky pop songs, you're all going to wonder why you didn't catch Matt Jaffe when you had the chance. Just sayin'.
Before the festival, a friend told me that REMAIN IN LIGHT was one of their favorite performances at Hardly Strictly Bluegrass last year. Even after hearing this I was like, "Oh, cool, well, I'll check it out." I don't know what I was expecting but for me, this was the performance of the festival. It gave me chills. It was transcendent. And I'm now alerting friends in the path of their summer tour. You have to see this performance.
Asher Belsky is too young to play as well as he does. I saw him pre-COVID, which must have been right after he was born. There are a lot of expectations on this kid.

I've got all of Cake's CDs from when I bought CDs and it was great to finally see them live under a giant swaying disco ball.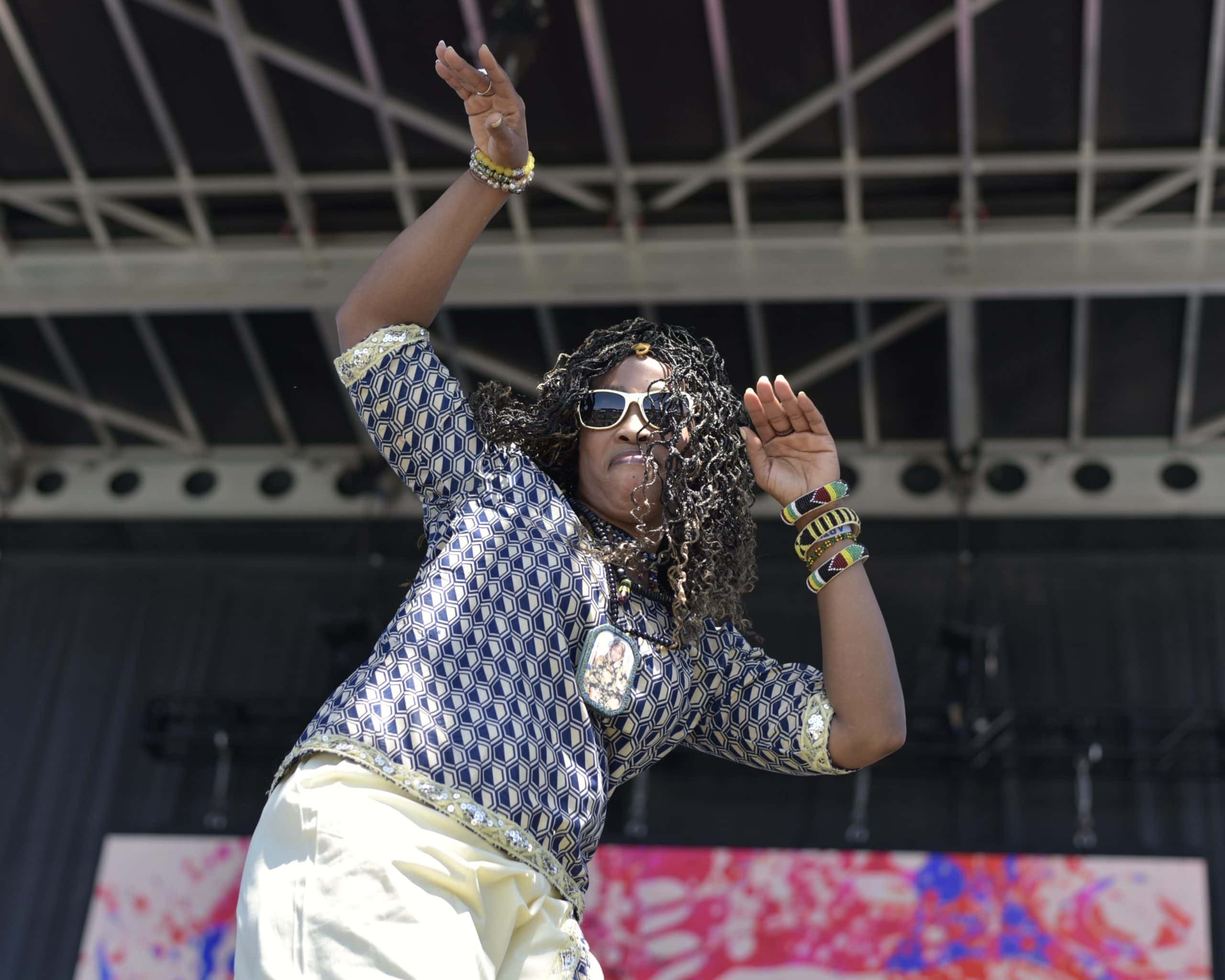 ---
---
You might also like
---