by Marc Fong
Make no bones about it, Sydney-based indie rock band Middle Kids are amazing. (Just ask Sir Elton John, who became a fan after hearing the band's 2017 debut single "Edge of Town.") The Australian band, known for their captivating lyrics and infectious melodies, delivered a spellbinding performance at San Francisco's Masonic Auditorium that left the audience in awe.
On tour celebrating their latest release, Bootleg Firecracker, the band's performance is a wonder. Lead singer Hannah Joy's distinctive vocals soared through the venue, instantly captivating everyone's attention. Blending heartfelt lyrics with catchy guitar riffs and driving rhythms the band has the seamless ability to fuse indie-rock with hints of folk and pop. Their sound is dynamic and innovative and pushes the boundaries of pop rock.
Throughout the concert, the band maintained an impressive level of energy and engagement with the audience. Hannah's commanding stage presence and raw emotional delivery brought an undeniable sincerity to their performance. It was evident that every lyric sung and every note played came straight from the depths of their hearts, forging a genuine connection with the crowd.
The band's chemistry was palpable, with guitarist Tim Fitz and drummer Harry Day perfectly complementing Hannah's vocals and effortlessly creating a harmonious sound. Each member showcased their instrumental skills, impressing the audience with intricate guitar solos and rhythmic beats that got everyone moving to the music.
Middle Kids are now on tour with Jimmy Eat World and Manchester Orchestra and should not be missed!
Middle Kids' Set list:
Never Start
Mistake
Stacking Chairs
Highlands
R U 4 Me?
Questions
Bootleg Firecracker
Edge of Town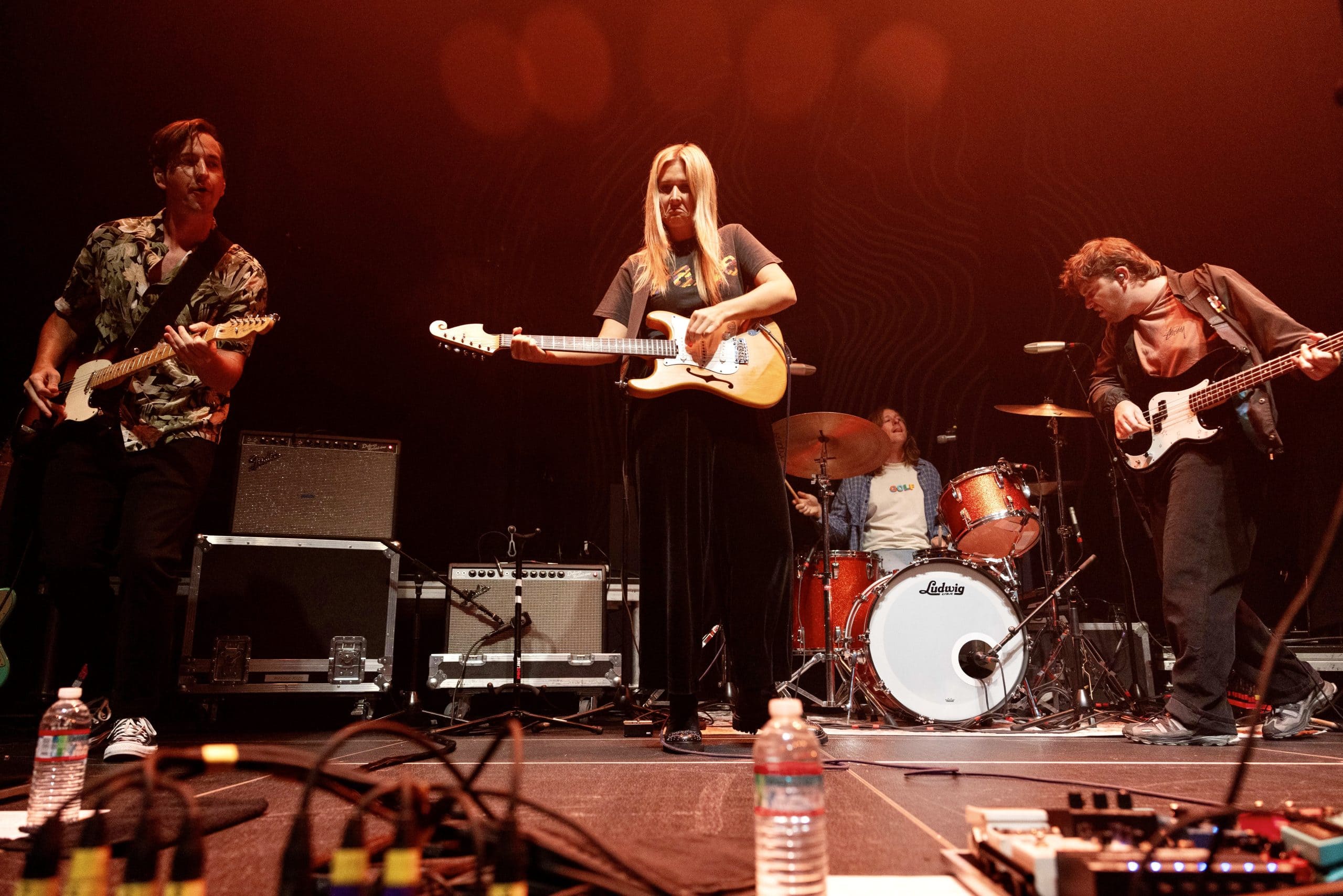 ---
---
You might also like
---