by Jon Bauer
Meshell Ndegeocello kicked off her 3 night SFJAZZ residency with a bang. The evening began off with an introduction to Ms. Ndegeocello from the recently appointed SFJAZZ Executive Terence Blanchard, he and many others appreciate her ability to speak the truth through her music. And many truths did she speak during her 90 minute set.
Playing songs from her vast 13 album discography, she and her band with special guest vocalist Justin Hicks brought out all the feels. Meshell Ndegeocello has had a long and storied career and has played with a myriad of musicians ranging from Chaka Khan to The Rolling Stones. A musical story teller, the show followed and arc of a gentle lead exposition with musical action rising to a rousing crescendo which had the audience on their feet. After the musical catharsis, Ndegeocello and her band gradually returned to a contemplative tone.
Full of gratitude for her band, Ndegeocello introduced them twice – one early in the set and once after the encore. At one point, Ndegeocello had the spot light shift to Hicks for his soulful solo. With Christopher Bruce on guitar, Jebin Bruni on the keys, Kyle Miles on bass, and Abraham Rounds on drums / vocals – they took the audience on a journey that matched the visuals in the room – sometimes stars, sometimes abstract designs, and sometimes psychedelic dreamscapes.
Don't miss this show!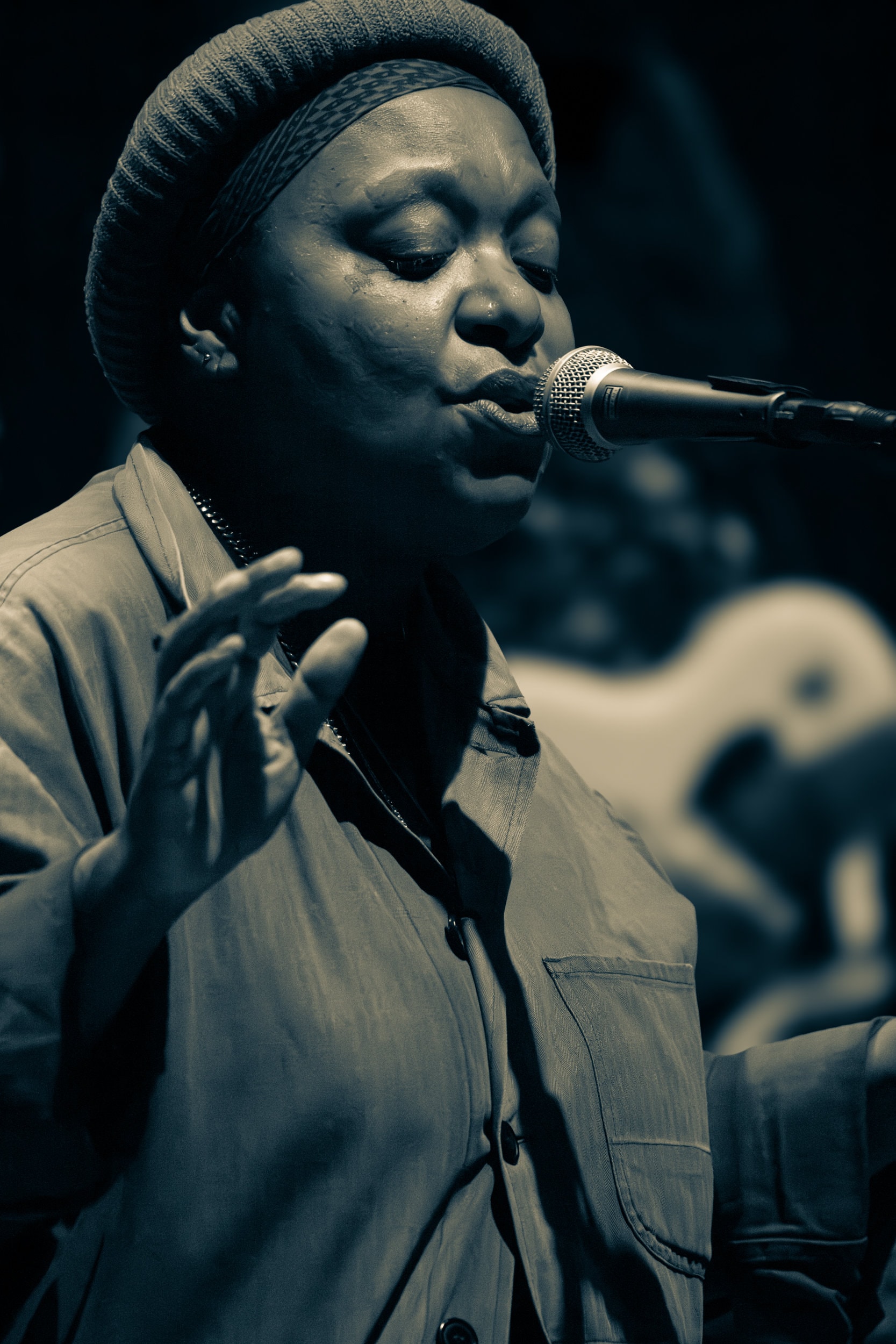 ---
---
You might also like
---