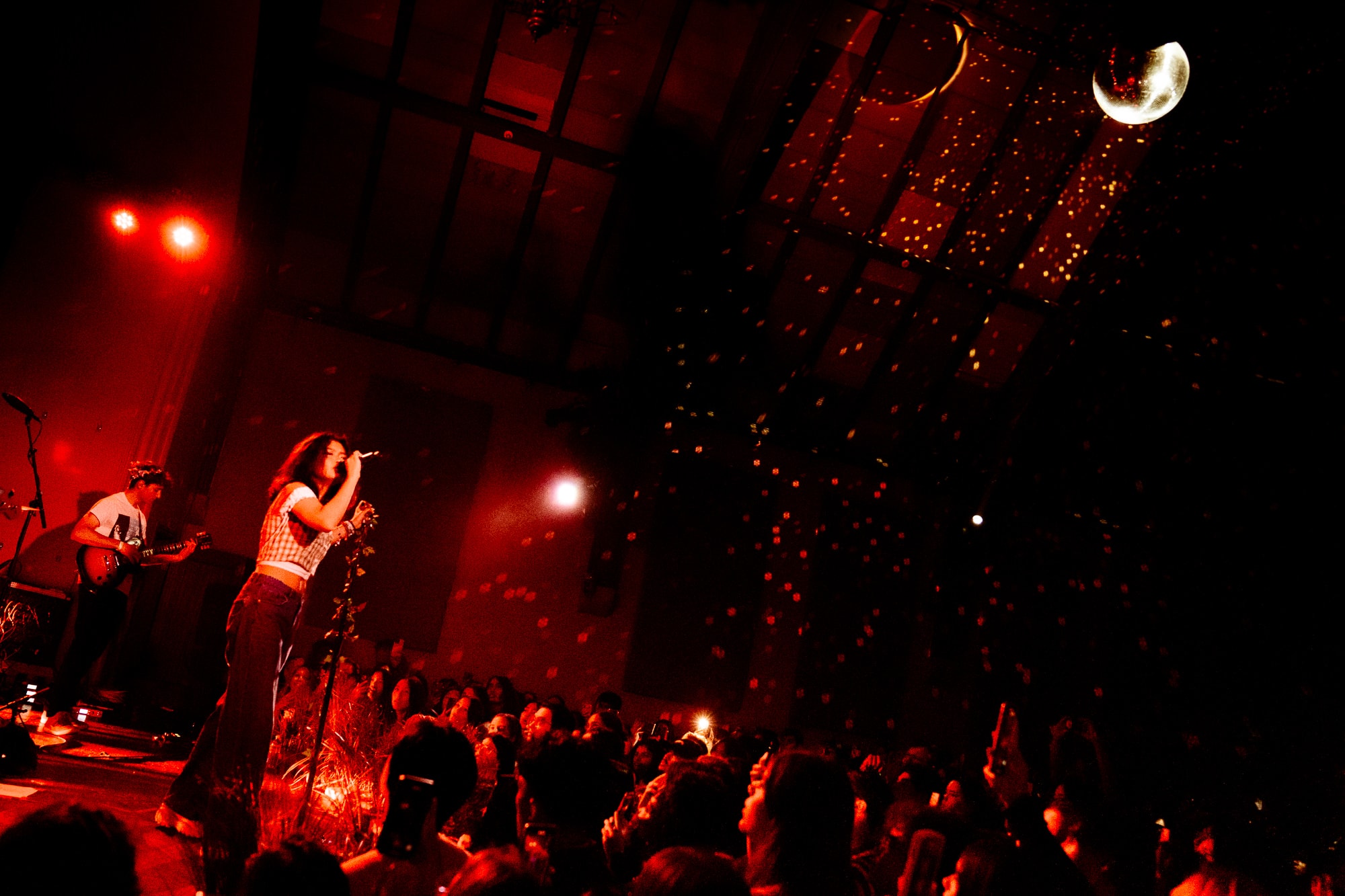 Lyn Lapid Charms at The Chapel
Hot off the release of her latest EP, to love in the 21st century, singer-songwriter Lyn Lapid came to San Francisco last week and charmed a super sold-out crowd at The Chapel. The anticipation was high at the Mission venue judging by the unprecedented pre-show line that stretched down Valencia. A largely youngish crowd awaited the Maryland-born performer's return to the Bay; the first as part of her own headlining tour.
Ms. Lapid, may have emerged as a viral darling mid pandemic but her gig last week solidified herself as a promising performer amongst her contemporaries; showcasing a solid, comfortable command of the stage with a charismatic and engaging stage presence. Her stellar band didn't hurt one bit as well.
Vocally, Ms. Lapid, sounded strong and clear. Her performances that night of "How Did I Ever" and "My Little Island", both off her 2022 The Outsider EP, in particular, did wonders to highlight her darker, rich vocal tone.
Don't be fooled though, Ms. Lapid isn't a sleepy bedroom pop troubadour. There's plenty of swagger and attitude in her discography, lyricism, and live show. She's got big sweeping, cinematic musical moments that crescendo from whispers, heart on the sleeve declarations, and tunes that are no doubt destined to soundtrack your biggest regrets and/or your next great love affair.
The tour concluded later in the week down in Los Angeles, but you'll be able to catch her again next month as part of 88Rising's Head in the Clouds Music Festival in Pasadena.
---
---
You might also like
---