The much anticipated "I Love You, I'm Trying" tour came to San Francisco's Warfield Theater bringing to life an unforgettable night of music and energy. The crowd, buzzing with anticipation for some of the hottest acts in the industry, was treated to dynamic and boundary-pushing performances.
Internet phenom, Jack Kays opened up the night with some great music. The young artist's sound is a unique blend of alternative and pop-folk making for the perfect warm up for this ecstatic crowd.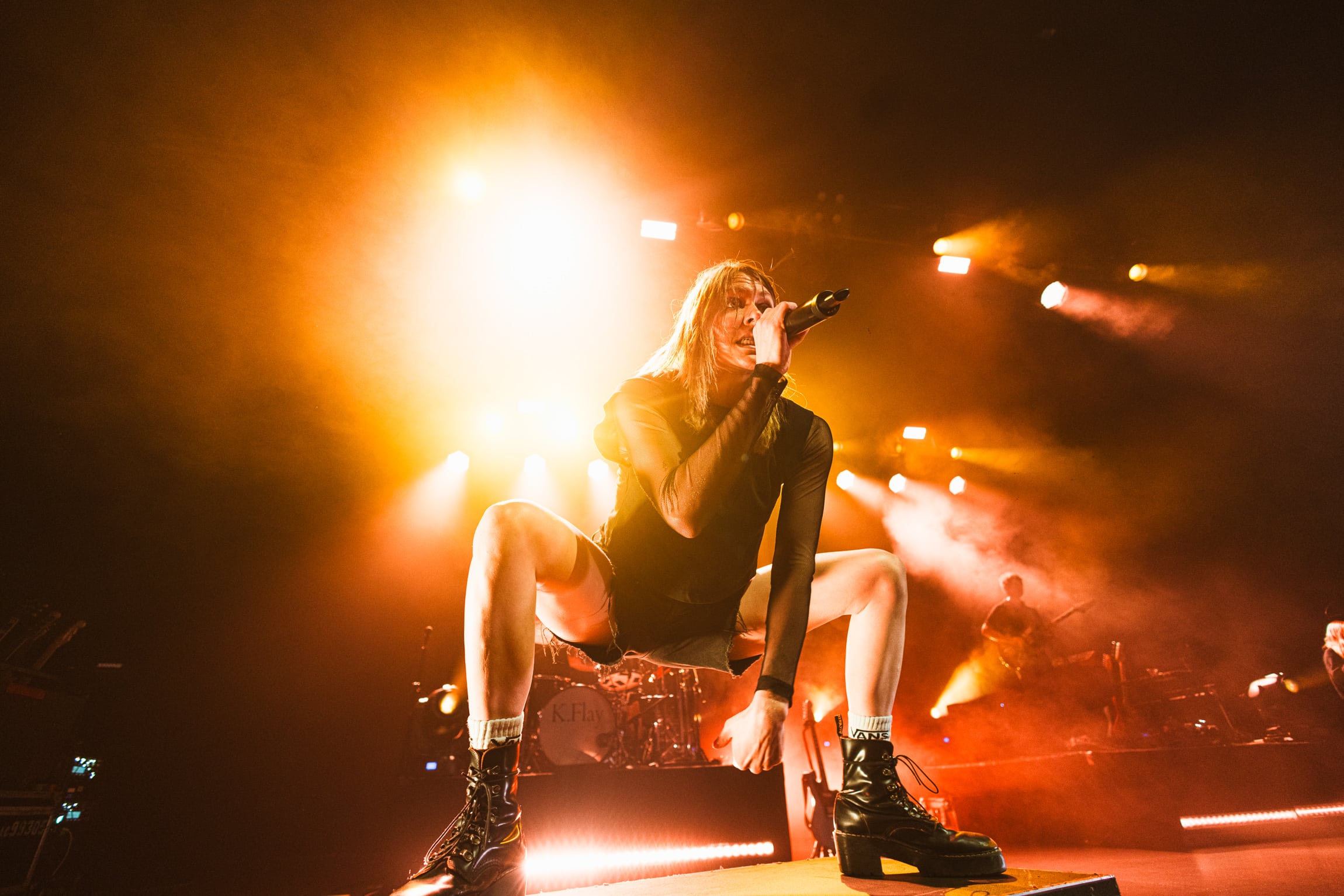 Later, as K.Flay stepped into the spotlight, the audience erupted with excitement. The genre-defying artist delivered a captivating performance, effortlessly blending elements of alternative rock, hip-hop, and electronic music. Her razor-sharp lyrics and commanding delivery resonated with the crowd, who sang along passionately to every word. K.Flay's stage presence was magnetic, drawing the audience in with her infectious energy and infectious beats.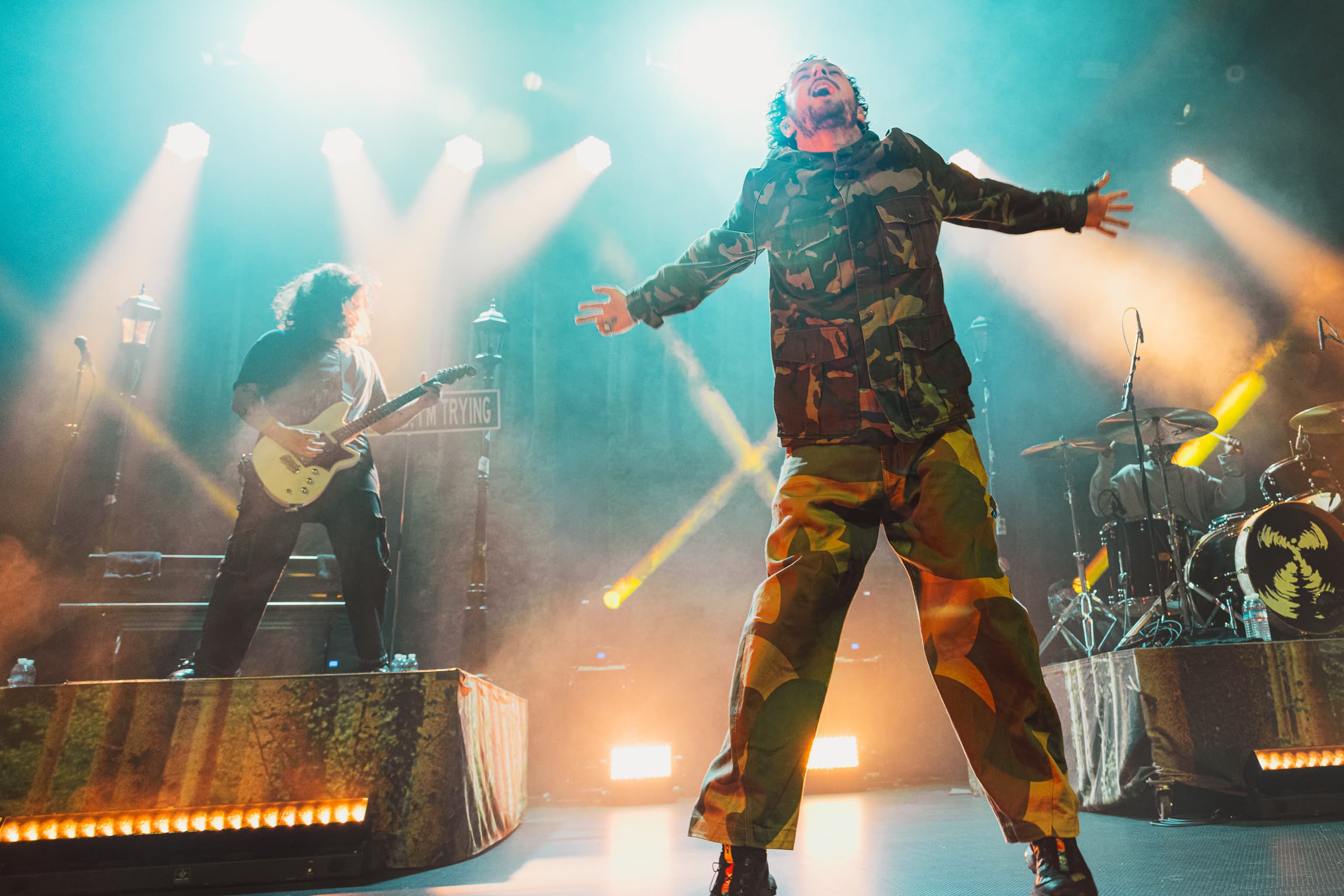 The evening culminated when grandson meandered onto stage and sat at the empty park bench under streetlights and a "I Love You I'm Trying" street sign. It was a slow intro to an explosion of energy that was to follow. grandson's verve was palpable as he unleashed his powerful vocals, backed by a wall of intense instrumentals. His music resonated deeply with the audience, sparking a wave of enthusiasm and unity, particularly with his hits "Stigmata" and, his most notable track, "Blood // Water". Less familiar but just as powerful were some of grandson's newest singles off his album "I Love You, I'm Trying." "Drones" was one of our favorites from the night. grandson's commanding stage presence and genuine connection with the fans created an electric atmosphere that set the tone for an incredible evening. And as if that wasn't enough, K.Flay joined grandson on stage for a couple of powerhouse songs. The two artists absolutely killed the songs "Zen" and "Peaches" topping off an already fantastic night of music!
"I Love You, I'm Trying" is out now via Fueled by Ramen.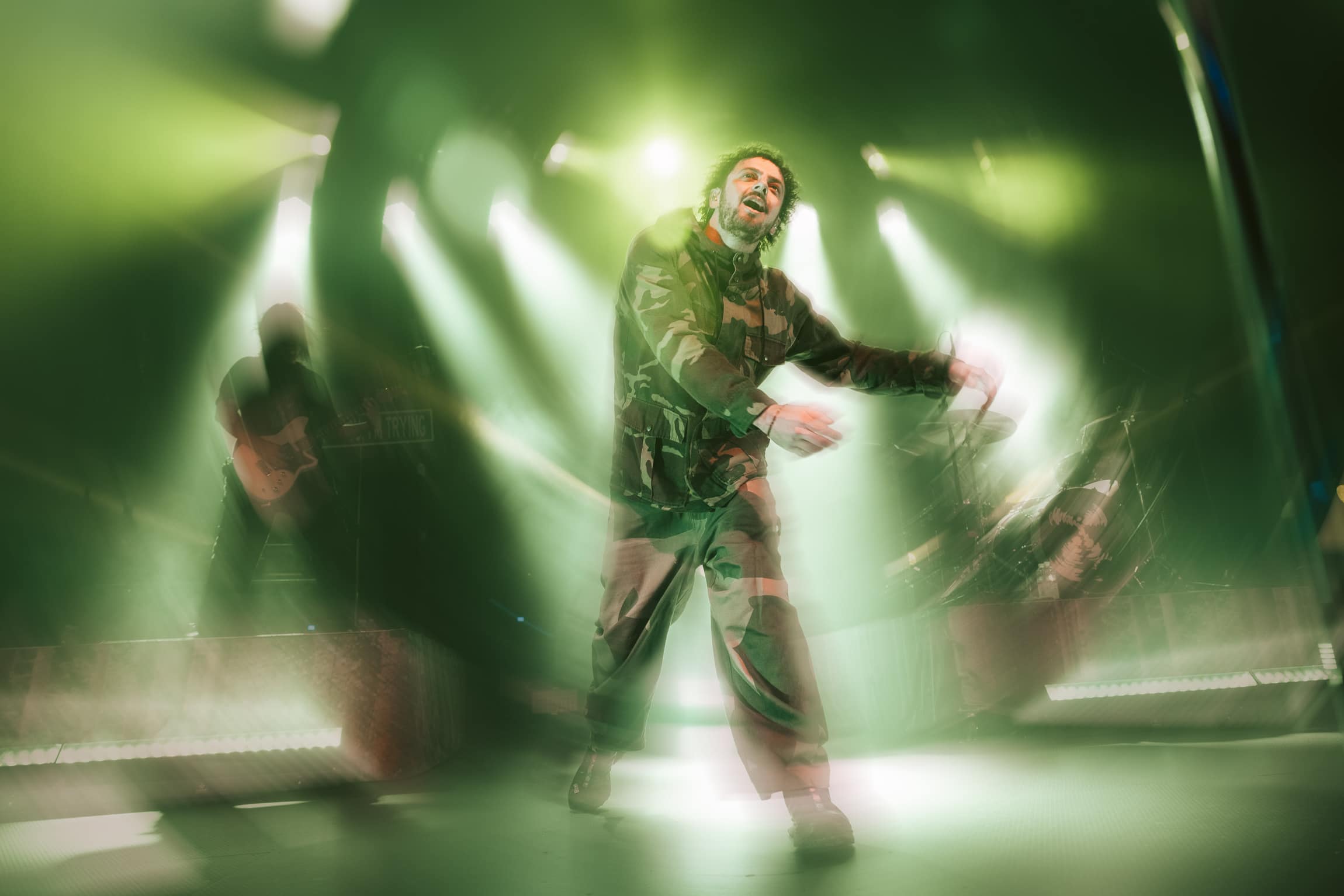 ---
---
You might also like
---