words by Patty Riek
photos by Jon Bauer
Beats Antique at The Catalyst Club on Saturday, October 29, 2023, was pre-Halloween sensory spectacle. The mostly costumed audience, full of positive energy and frivolity, was ready to dance!
Dressed as skeletons, Miles Jay, playing myriad stringed instruments, and Tommy Cappel playing drums started the evening as a large tapestry was removed revealing Zoe Jakes in an embellished antler head-dress wearing a diaphanous white dress towering over three other dancers. Each dancer was under a piece of black lace attached to Jake's dress. Jakes's subtle arm and hand movements seemed to direct the three dancers below who slipped in and out of the veils.
A later piece involved three dancers (the furies, perhaps) with ethereal with gauze wraps and simple kabuki style face masks that glowed under the black lights. Moving across the stage on their tip-toes in graceful movements created the illusion that they were floating. Staccato beats from Satori and Cappel punctuated the eerie scene.
Jakes played drums on several numbers in a bejeweled bodysuit with a single drum tied to her waist. During one song, four "cheerleaders" performed a sexy, spoofy, perfect-for-halloween "routine."
Beats Antique had a "little" surprise for the audience: Luna! Zoe's daughter, decked out in a superhero costume with cape, shield, and "tiara," danced, spun to the delight of the crowd.
As always, the percussion forward sound of Beats Antique melded a variety of musical genres and styles to enchant the audience. Check out the Beats Antique website for upcoming show dates.
Starting the evening, Canadian band Moontricks brought their folk fusion energy to Santa Cruz to get the audience dancing. Sean Rodman playing banjo and guitar, Nathan Gurley on keys, harmonica, and electronics, and special guest performer Dave Pascoe on fiddle worked through their own pieces and a few covers such as "For What It's Worth." Joined by Kat Factor from Gone Gone Beyond for a song added to the friendly festive atmosphere.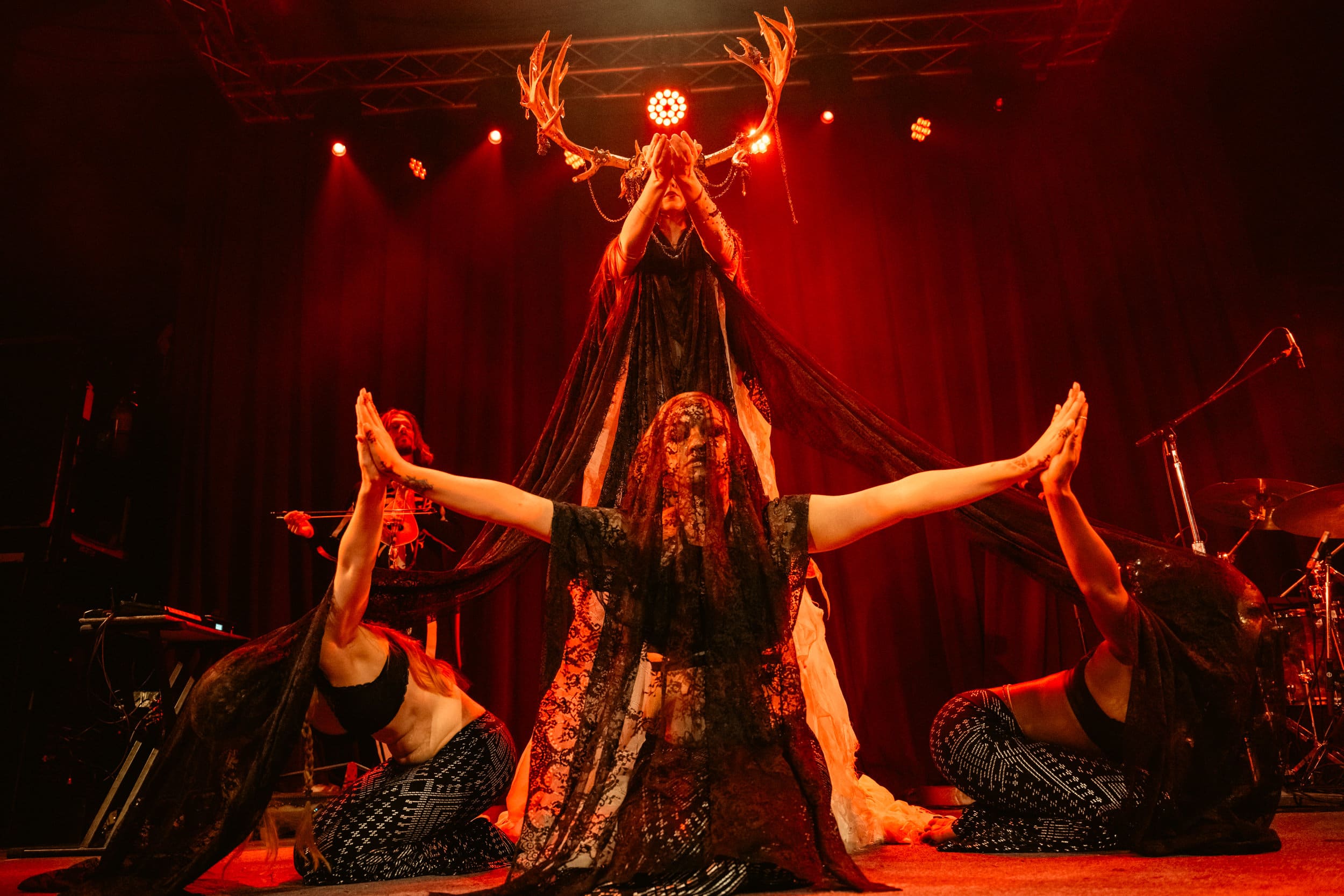 ---
---
You might also like
---