By Misti Layne
Wilder Woods and Ida Mae at Independent and while it wasn't a full house, those there were really having an obviously great time. I didn't know what to expect when I signed up for this gig but was impressed by the opening band Ida Mae, a couple from England who are obviously talented and obviously in love and comfortable together and on stage. I many times skip opening bands, well, because. Seeing a video of theirs, I changed my mind and got there early.
He is an incredibly talented guitarist. You have a vision of a duo like this and they break all the misconceptions. Their voices are easy to listen to and together they harmonize just perfectly. I really hope to see them go further and for a long time to come.
Now, Wilder Woods? Well, he's like an urban soul cowboy with really, really talented band mates. Every last one of them was crucial to the whole. Admittedly, I was struck by the "sexy cowboy" look but once he opened his mouth and played a variety of guitars, you understand and see just how talented he really is.
Wilder Woods comes from the names of his two eldest sons. (His third's name is Waters.) Who is he? Bear Rinehart of Needtobreathe. Going into this show, I knew none of this nor heard any of his music. I stayed for the whole show.
He classifies himself as alternative, southern, Christian, country and indie rock (all of them). I would add a touch of 70s soul. The energy he exudes never stops in the show. He's full steam ahead the whole time and everyone keeps you watching them the entire time. But, there is no "look at me" like you may see at some shows. They have a synchronicity as a team and it all seems easy.
Wilder Woods is a good long drive down Highway 5 type of band. You're singling along, your head moving and you forget you have hours of driving ahead of you.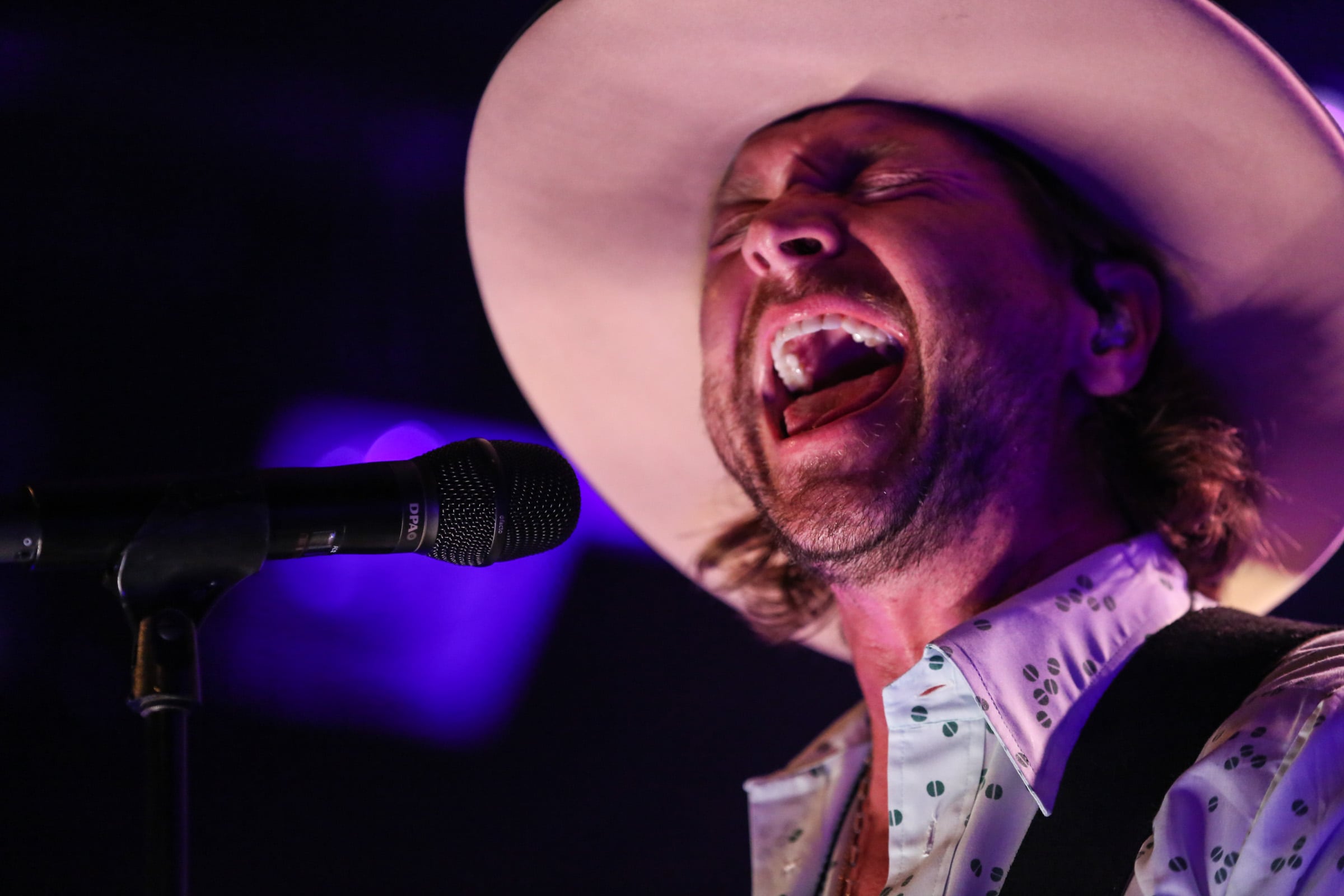 ---
---
You might also like
---