by Marc Fong
Phantogram, New York's dream pop darlings, were the first headliner to grace LA's newest venue, The Bellwether. The venue, located at 333 S. Boylston Street, was founded by Teragram Presents' Michael Swier, in partnership with Another Planet Entertainment (APE). And what a damn fine venue: spacious with everything a music venue should have: multiple bars, food and a gorgeous stage. The Bellwether is set to quickly become a cornerstone of the Los Angeles entertainment scene. Just a quick look at the amazing lineup ensures that we're going to be back there.
And what better way to christen this amazing venue than with an amazing band? In a night filled with electrifying beats and mesmerizing vocals, the band graced the stage to deliver a performance that left the crowd in awe.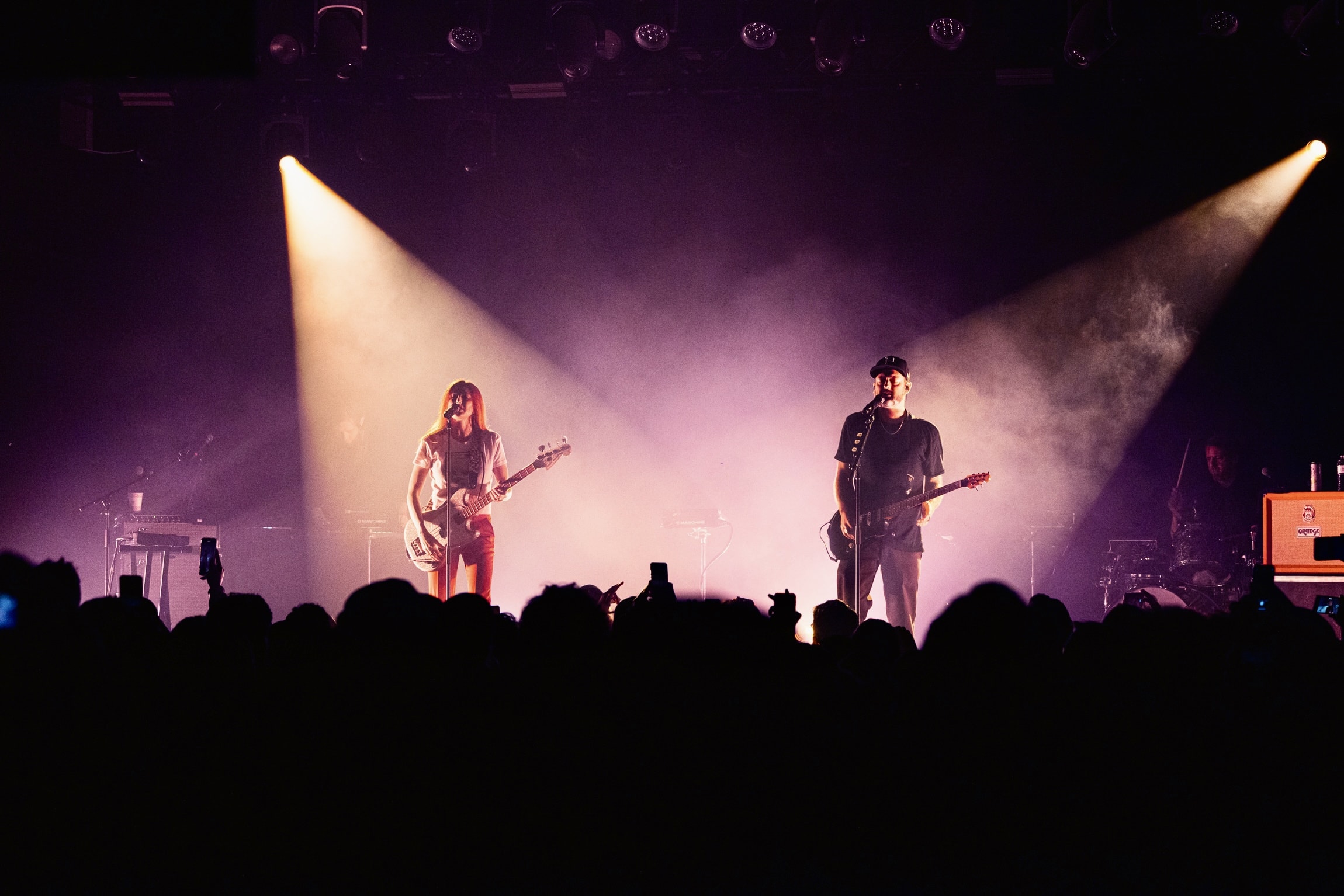 Phantogram wasted no time in capturing the audience's attention. The hauntingly beautiful voice of Sarah Barthel resonated throughout the venue, complemented by Josh Carter's masterful guitar skills and the captivating electronic arrangements that define the band's unique sound. The chemistry between Barthel and Carter was evident from the start, as they effortlessly connected with each other and the audience. Moving seamlessly from one song to the next, the duo flawlessly performed their hits, drawing the crowd into a dreamlike trance.
Tracks like "Black Out Days" and "Fall in Love" created an energetic atmosphere, causing the entire venue to sway to infectious rhythms. Phantogram's ability to blend indie rock, dream pop, and electronica genres allowed them to showcase a diverse range of emotions, from melancholic introspection to euphoric dance anthems. The combination of stunning lighting effects, synchronized projections, and artful stage design enhanced the entire concert experience, transporting the audience to an ethereal realm that perfectly complemented Phantogram's sonic landscape.
Phantogram's concert was a stunning display of musical prowess and showmanship. Their ability to create a seamless fusion of electronic and indie rock elements, combined with the mesmerizing vocals of Sarah Barthel, left the crowd captivated from start to finish. Phantogram proved once again why they are a force to be reckoned with in the indie music scene, and their concert will undoubtedly linger in the hearts of the audience for years to come.
Phantogram is on tour now and definitely is a must-see! Check out their tour schedule HERE.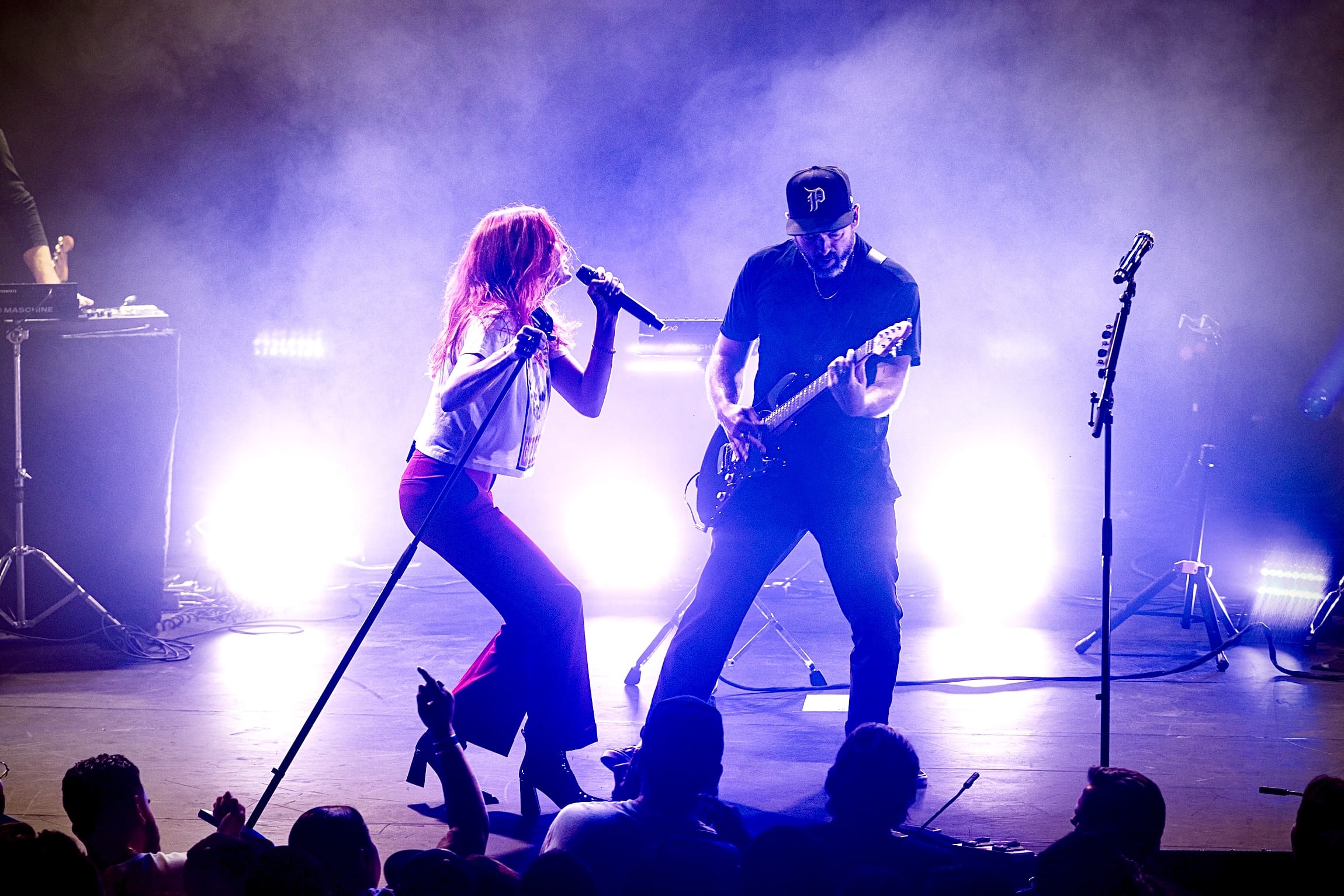 ---
---
You might also like
---