by Misti Layne
The Mission UK at The Chapel with The Chameleons and Theatre of Hate was sold out for two nights. If you closed your eyes during The Mission, you'd have heard the same voice as you did in the 80s. Yes, we are all a little older and wiser now but the passion for alternative, post punk, English bands doesn't stop whether you are the musician or the fan.
The Theatre of Hate opened strongly for the show which is touring throughout North America currently. It's hard for me to understand that Westworld came out in 1982. Really hard! They were strong and a great start to the evening.
The Chameleons had a full house for their set. The crowd became loud and a little tighter as they came on stage. Mark spoke of losing his mom and how she insisted he go on tour while she was ill and dedicated the last song to her. I always like when musicians get personal with the audience. It just makes things feel "smaller" in a sense. Like you are sitting in the living room of whom is speaking and just hanging out.
The Mission UK (and Sisters of Mercy) are among my most favorite bands of the 80s. I am fascinated by the history of punk/alternative English bands, who when you look back, all seem to have known each other and can only imagine what lives they held. Ohh, to be a photographer there and then! As a community, they brought on music that still goes strong to this day and defined a generation of people. clothing and lifestyles. A young 20 something couple knew all the words the whole night and dressed the part.
The evening was fantastic and one I will always remember, The Mission UK at The Chapel.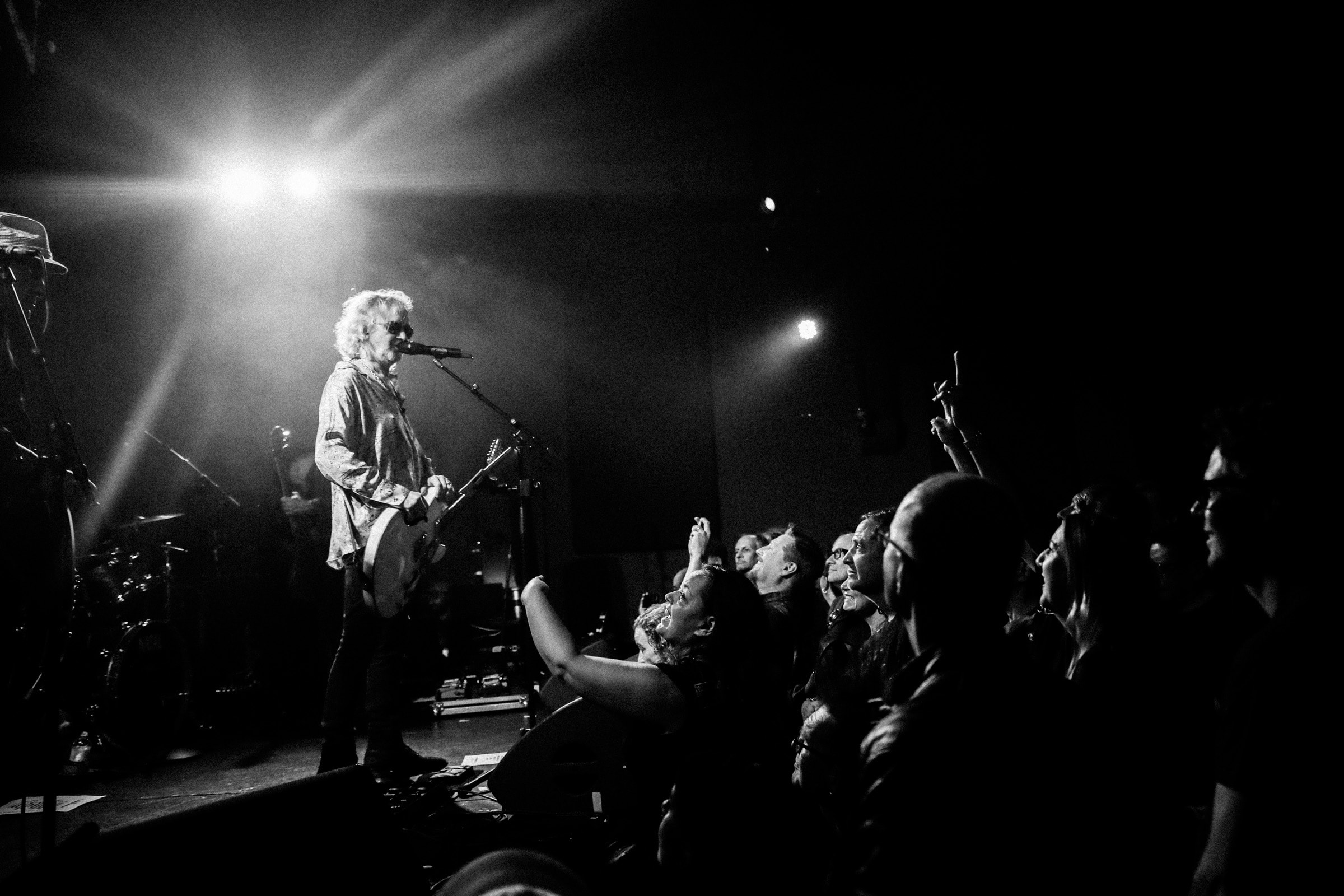 ---
---
You might also like
---