words by Patty Riek
photos by Jon Bauer
Jason Mraz brought both his personal brand of positivity and his Superband to the Greek Theatre in Berkeley for a lovely summer concert on Wednesday, July 19, 2023.
Fans embraced the "magical" aspect of the The Mystical Magical Rhythmical Radical Ride tour with sparkly jackets, vibrant colors, and hats – a nod to a regular sartorial choice for Mraz. An enthusiast even donned a hat in the shape of a stack of pancakes with butter and syrup in honor of the "Pancakes with Butter" track from his new album.
Opening with "Getting Started," Mraz and his band played many new pieces as well as old favorites such as "Lucky." Mraz set up the introduction to "Lucky" with his "chord island" – the chords he would take to a desert island because he could play about 100 of his songs with them. He proceeded to play a melange of those songs including "Lucky" when he impishly said, "Colbie Caillat…" audience cheers expecting a surprise artist. Mraz continued, "can't be with us tonight…" but luckily we have Raining Jane.
Early on, Mraz told the audience his band gave him "super powers," and the entire show was a well choreographed affair of a horns section popping up here and there, a regular cello contribution and even sitar! Singing "You Might Like It" Mraz notes that "living your dream is hard work," but Mraz and his super band make it look easy and fun!
The evening started with mixes by 9 Theory whose mellow tunes created the ambiance for the many fans who arrived early. Next, Celisse's guitar forward set included many pieces about the myriad ways relationships can go wrong. Celisse, born in Oakland, name checked her East Bay haunts and shared her personal stories and appreciation for the musicians sharing the stage she ended her set with Polaroids of the audience documenting a dream come true for her to perform at the Greek. It was a night full of gratitude!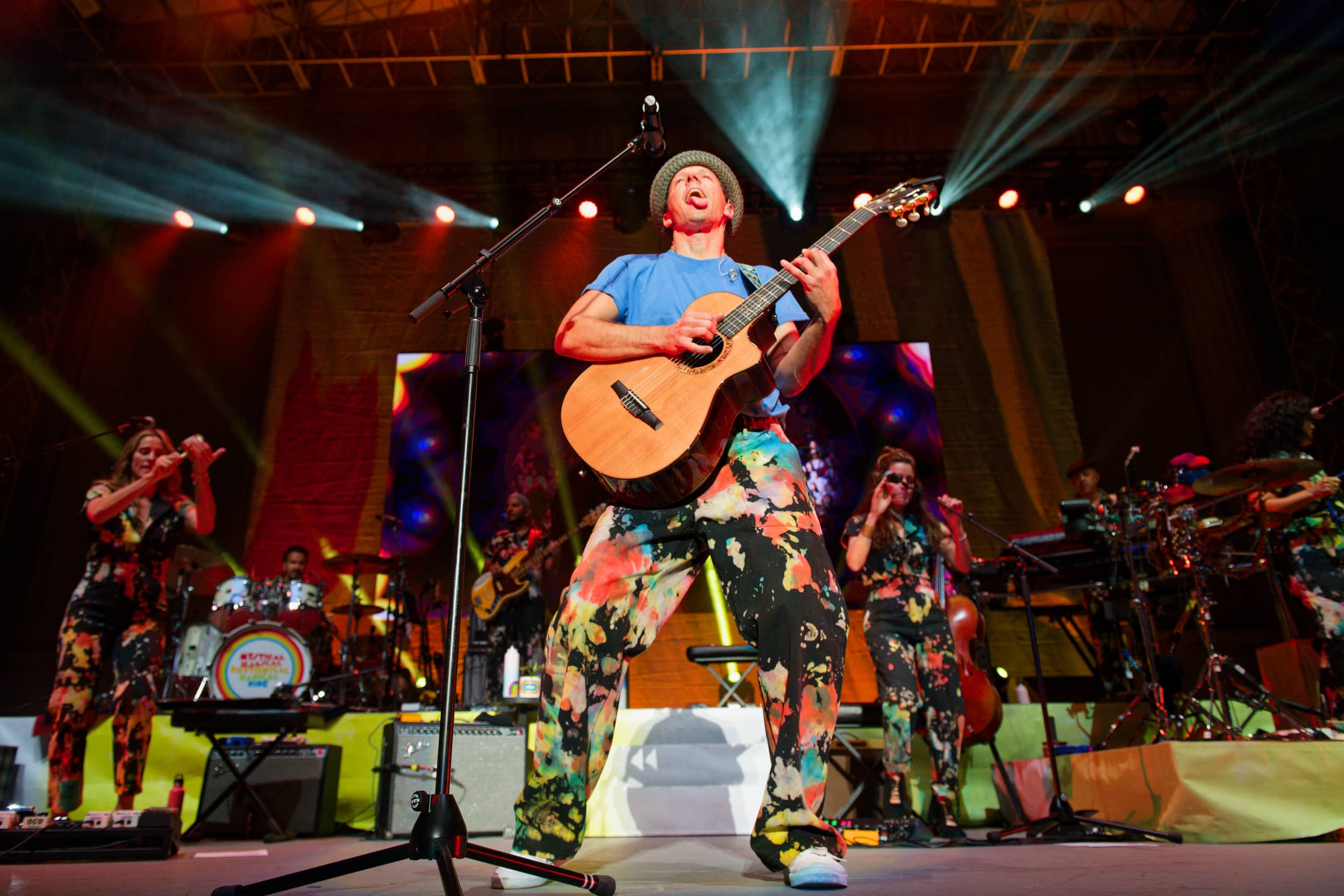 ---
---
You might also like
---