words and photos by Jon Bauer
San Francisco is a windy city – very windy. We are used to it – it's no big deal. On Friday night, a wind blew into the Great American Music Hall that was stronger and more powerful than the wind we are used to here. He's Fantastic Negrito (Xavier Dphrepaulezz), and he's truly a new kind of force of nature.
Doing a mini Bay Area tour to "get loose for Bruce" (he's opening for The Boss in Ferrara Italy on 5-18), FN is also stopping in Santa Cruz, Sonoma, and Sacramento.
His rise to fame has been nothing short of astonishing.
In his early twenties, Dphrepaulezz moved to Los Angeles to pursue a career in music. He signed a record deal with Interscope Records, but he was dropped from the label after a car accident left him with a broken back and a partially paralyzed right hand.
After the accident, Dphrepaulezz returned to Oakland, California, where he began busking on the streets. He also started an urban farm and an arts collective called Blackball Universe. In 2015, he won NPR's Tiny Desk Contest, which helped to launch his music career.
Dphrepaulezz has (so far) released five studio albums as Fantastic Negrito. His debut album, The Last Days of Oakland, was released in 2016 and won a Grammy Award for Best Contemporary Blues Album. His second album, Please Don't Be Dead, was released in 2018 and won the same award. His third album, Have You Lost Your Mind Yet?, was released in 2020 and won the award for a third consecutive time. His fourth album, White Jesus Black Problems, was released in 2022.
Last night's show at The Great American Music Hall was nothing short of spectacular. He dazzled the audience with his special blend of blues infused tunes from his entire catalog including his cover of "In the Pines," his career launching "Lost In A Crowd," and even introduced a new one called "Cold Dirty Water." He told stories about his ancestry and his musical journey. Seeing him perform live is always inspirational and life affirming and special.
Fantastic Negrito is charisma, personified. He has a powerful and commanding stage presence. He is a gifted storyteller who connects with his audience on a personal level. He is authentic, positive, and uplifting. He is passionate about his music, his message, and his life. He is a reminder that it is possible to overcome adversity and achieve your dreams.
Do yourself a favor and see him.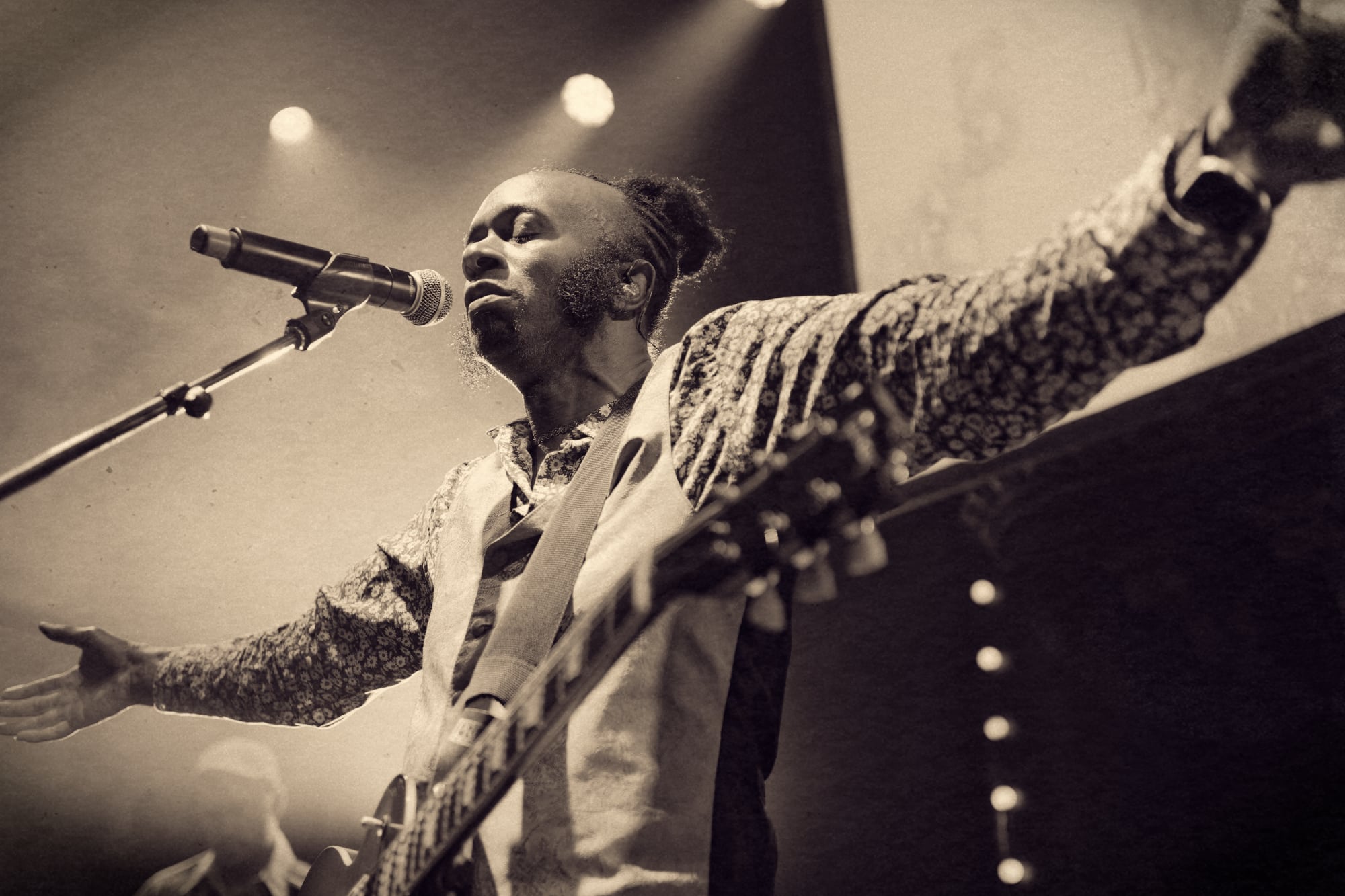 ---
---
You might also like
---