words by Patty Riek
photos by Jon Bauer
Francophone Bay Area turned out en masse for Angèle at the Warfield on April 12 for her Nonante-Cinq Tour. Skewing youthful, the sold out crowd exuberantly sang along to Angèle's introspective and confessional songs. Anti-Sexism Academy garb dotted the audience – a nod to Angèle's overt feminism.
Symmetrical circles in the mid stage area served as pods for the four piece band as Angèle shimmied between them. Joined on stage by one to six dancers, and a video feed occasionally offering a visual ASMR experiment of slow moving abstract images, strobe lights all added layers to the overall visual spectacle.
Early in the set, Angèle performed her smash hit "Tout Oublier" – a powerful song about the "tyranny of happiness." The song is a reminder that it's okay to not be happy all the time. It's okay to feel sad, angry, or frustrated. The important thing is to be honest with yourself and others about your feelings. Don't feel like you have to put on a smile for the world when you're not feeling happy. It's okay to feel your feelings. The audience sang their hearts out in French and screamed with every beat.
For her song "Profite," the dancers were shifting human sculptures that also served as human microphone stands for Angèle.
Sensual, playful, philosophical – Angèle has a lot to say and her fans love her messages.
San Diego singer, song writer, and DJ Jenny Voss opened with a dance worthy set that included re-mixes (Dua Lipa!) as well as original work.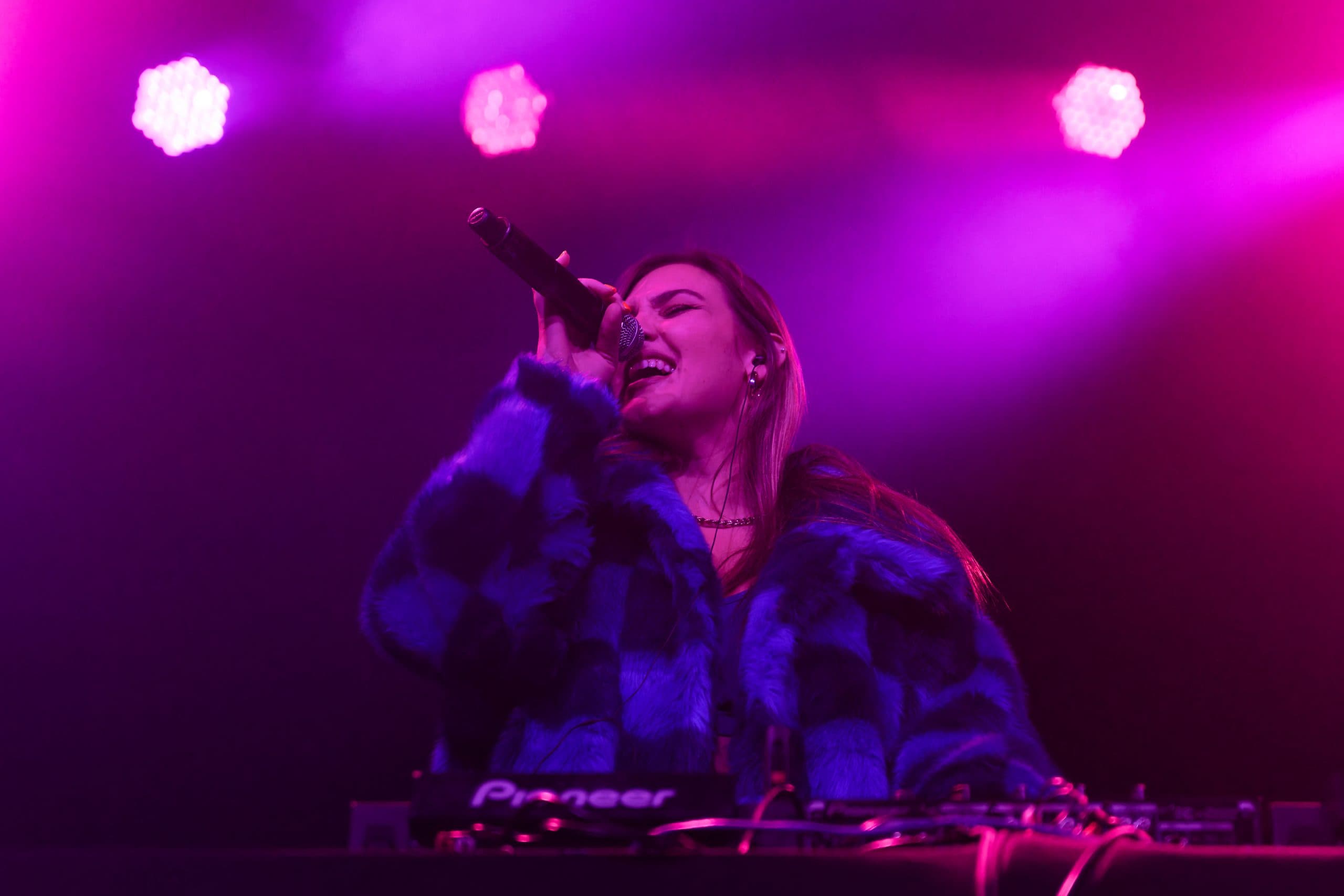 ---
---
You might also like
---