words and photos by Jon Bauer
Love and Rockets have been a huge part of my musical landscape since I was introduced to them in college. In 1987, when Earth, Sun, Moon came out – my musical world was sonically expanded. That album is still one in constant rotation at my house, and getting to see the band perform tracks from this album and from all of their other seven albums was a real treat.

Vinsantos – Louisiana's sassy post punk / post queer multi disciplinary artist, opened the show and set a somber and moody tone for the evening.

Next, Love and Rocket's Daniel Ash (on guitar), Kevin Haskins (on drums), and David J (on bass) took the stage to an adoring crowd and played 18 of their songs, including one, "My Dark Twin" that may have been the first time ever it has been performed live.

Their appearance at the abruptly interrupted Cruel World Festival in LA, and now embarking on a short 7 city tour, Love and Rockets hasn't performed live together for about 15 years, and they've been missed!

Here's the setlist from The Fox Theater:

1. I Feel Speed
2. No Big Deal
3. Kundalini Express
4. The Dog-End of a Day Gone By
5. Judgement Day
6. Haunted When the Minutes Drag
7. An American Dream
8. No New Tale To Tell
9. So Alive
10. Deep Deep Down
11. My Dark Twin
12. The Light
13. Mirror People
14. Yin and Yang (The Flowerpot Man)
Encore:
15. Holiday on the Moon
16. Love Me
17. Ball of Confusion (That's What the World Is Today)
Encore 2:
18. Sweet F.A.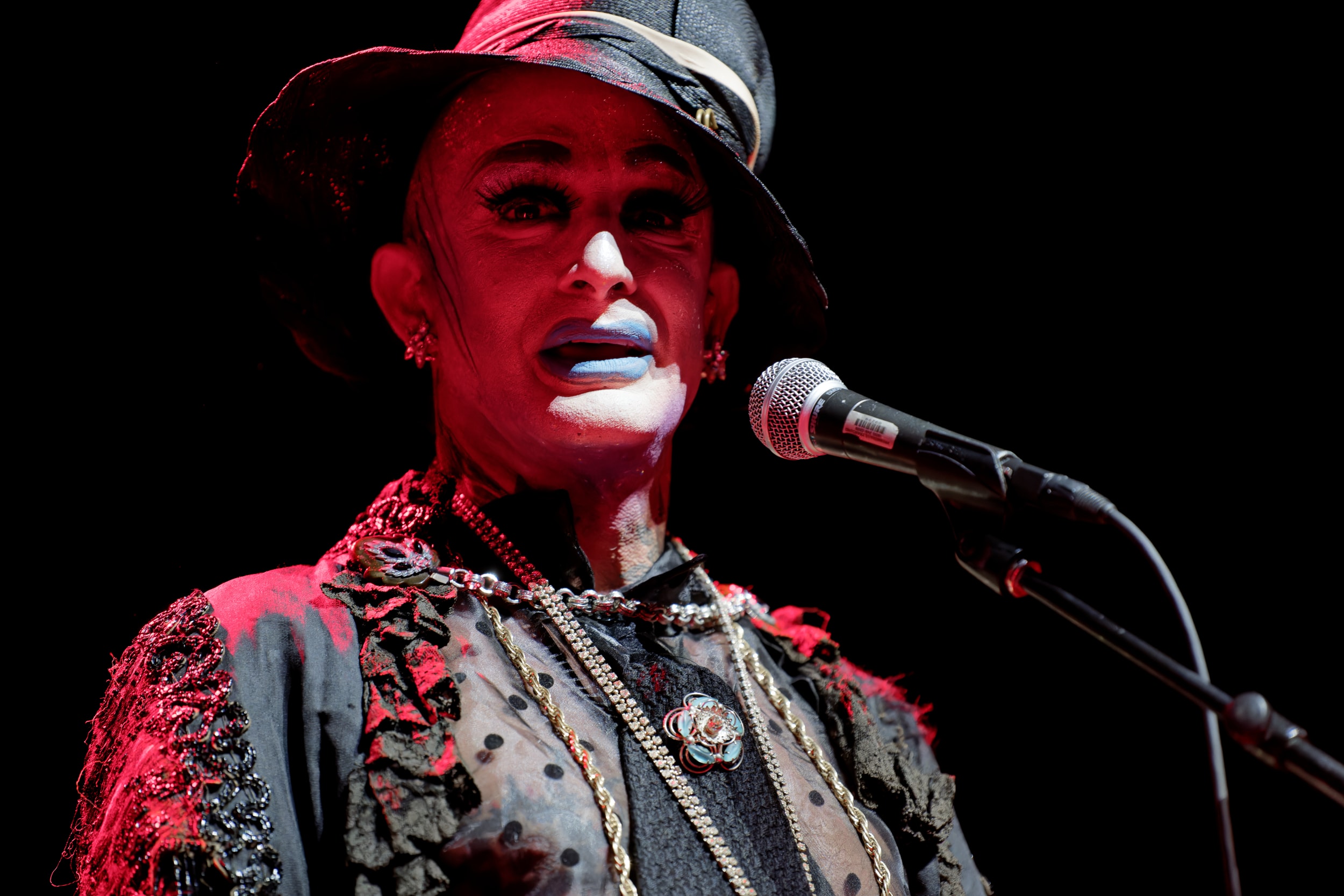 ---
---
You might also like
---