by Sarah and Tatiana Gupta
Honestly, it's been days and we're still recovering from the Taylor Swift Eras Tour. Not because of the crowds, the tiny seats, the long bathroom lines (not to mention sitting on a curb at one o'clock in the morning…) but because the whole thing was so damn awesome.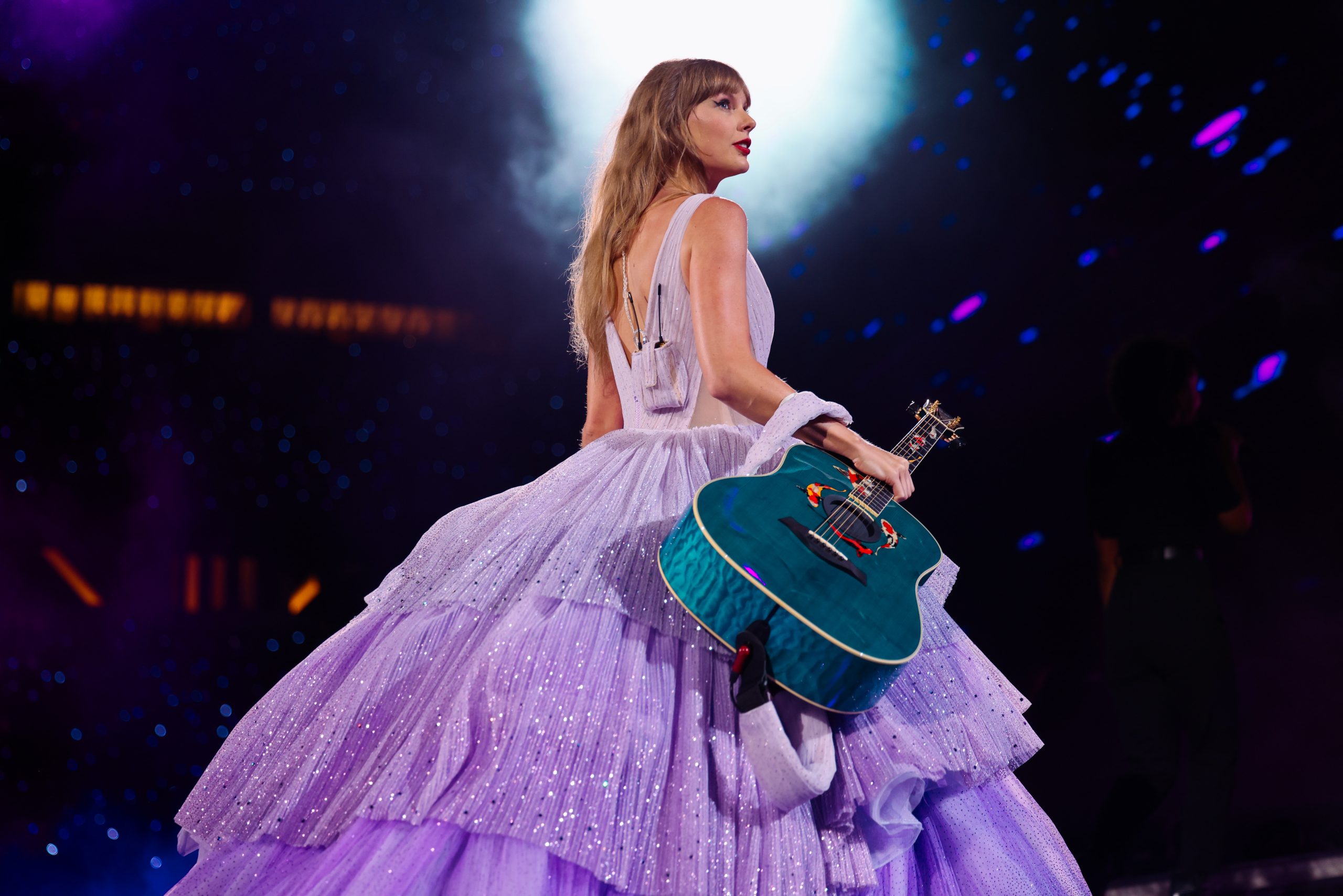 Here's what it was like to be there that night:
Walking towards Levi's Stadium, it was clear who was going to the concert. It seemed like everyone dressed up for the event. For all of us going, that was just a part of the experience. We saw people dressed for different albums, lyrics, and even concepts from her songs. Before we even made it into the stadium, it felt like the show had started.
Once inside we were struck by the intensity of the crowd's energy. It was levels above what was going on outside. Excitement was in the air. We found our seats, dropped off our bags, and decided to check out the merch line — which turned out to be as legendary as we had heard. We skipped merch and, instead, walked around the stadium, trading friendship bracelets and chatting with excitement about everything we had already seen.
Soon enough the openers started (Gracie Abrams and Taylor's besties HAIM). We went back to our seats and rocked out to their wonderful music. By then, the energy was buzzing harder than ever and there was a feeling of anticipation in the air. As the sun began to set, it was finally time.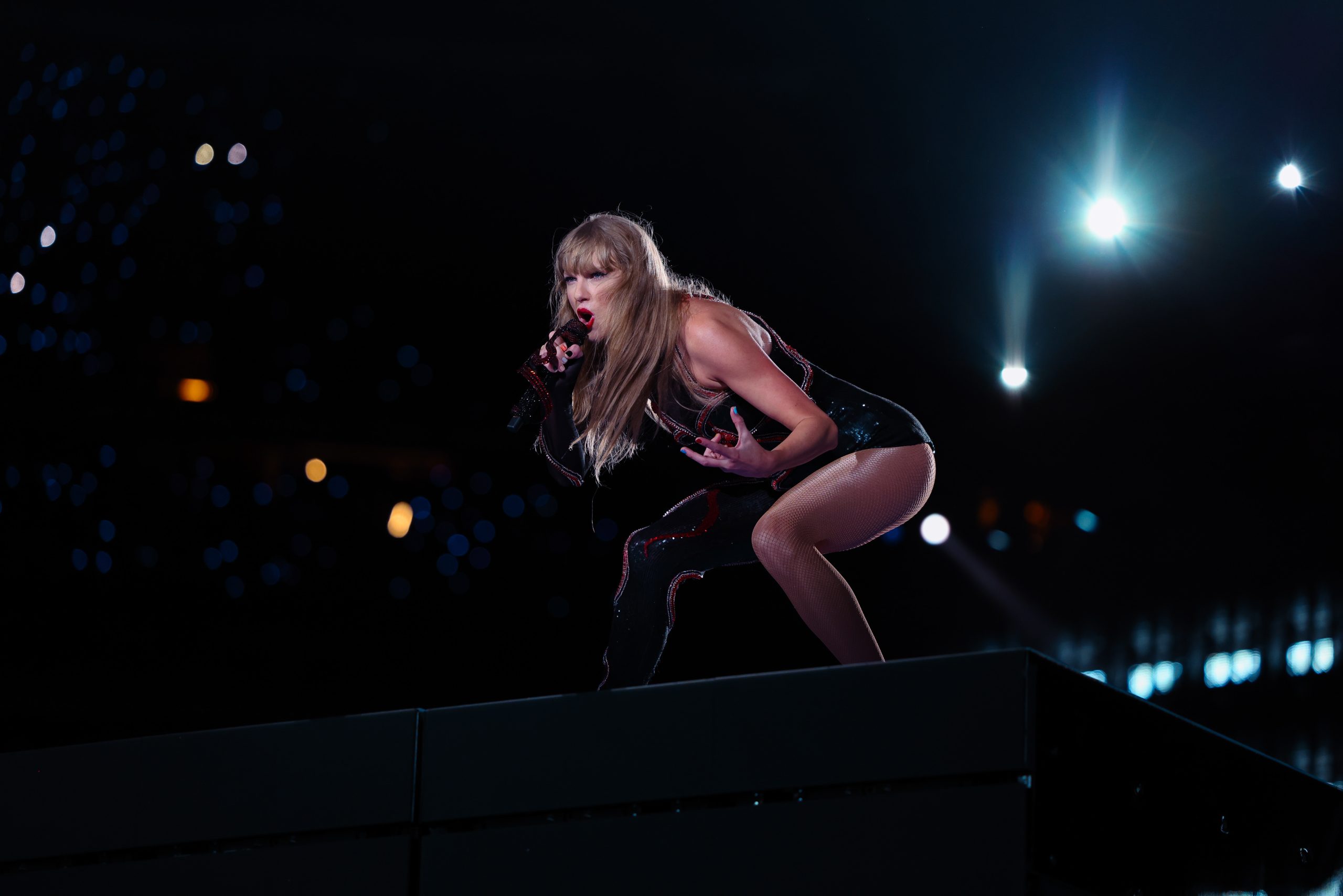 The show was amazing. Taylor herself was unbeatable. Her strong, powerful voice filled the entire stadium, and she danced with grace and the practiced air of someone who clearly knows what they were doing. Even though we know she's doing this show over and over again, the show seemed fresh. It felt like she was performing for us for the first time — and that she was as thrilled to be there as we were.
Let's talk about the costumes. Each one was more beautiful than the last, and they drove home the change from era to era. And she rocked every single one. Despite the vast change in outfit styles, they all felt entirely, authentically, Taylor.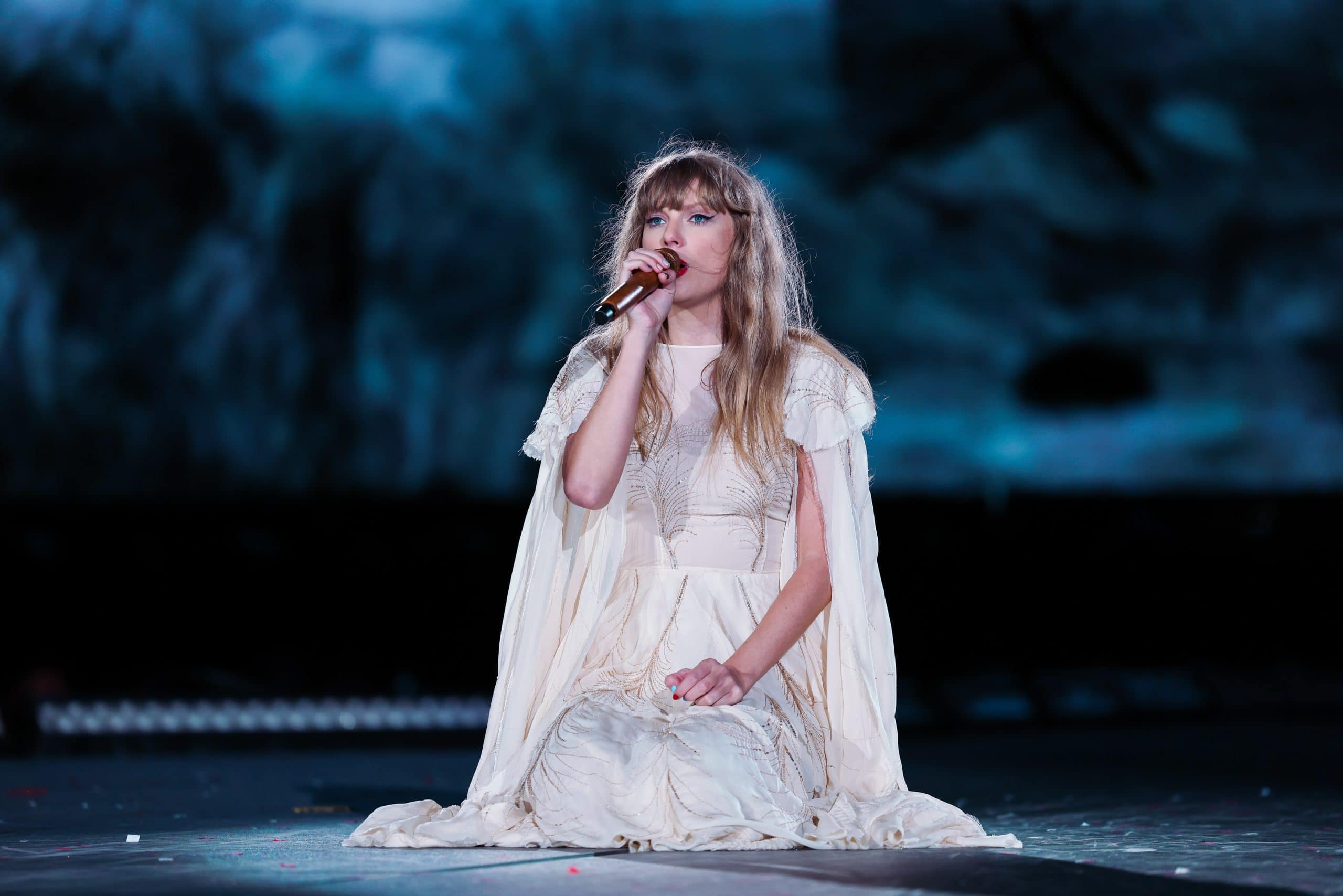 The lights and special effects were used to perfection. One part that was especially memorable was when she was singing Don't Blame Me, and the lights on the stage stood straight up into the sky, creating a heavenly glow. The show also included every top-dollar production effect you could imagine: Flames shooting into the air, fireworks, fake snow, confetti, smoke cannons, elaborate sets, video projections, and backgrounds, and even the floor of the stage was animated. There were even bonus fireworks shooting up from Great America next door at one point (which Taylor jokingly claimed were in her honor as the temporary Mayor of Santa Clara).
All the performers and dancers were world-class. They perfectly framed the songs and were just as fun to watch as Taylor. Everything in the concert was made with joy — from the outfits carefully curated by the fans, to the choreography and sets, to the music itself. It all made for a very fun show.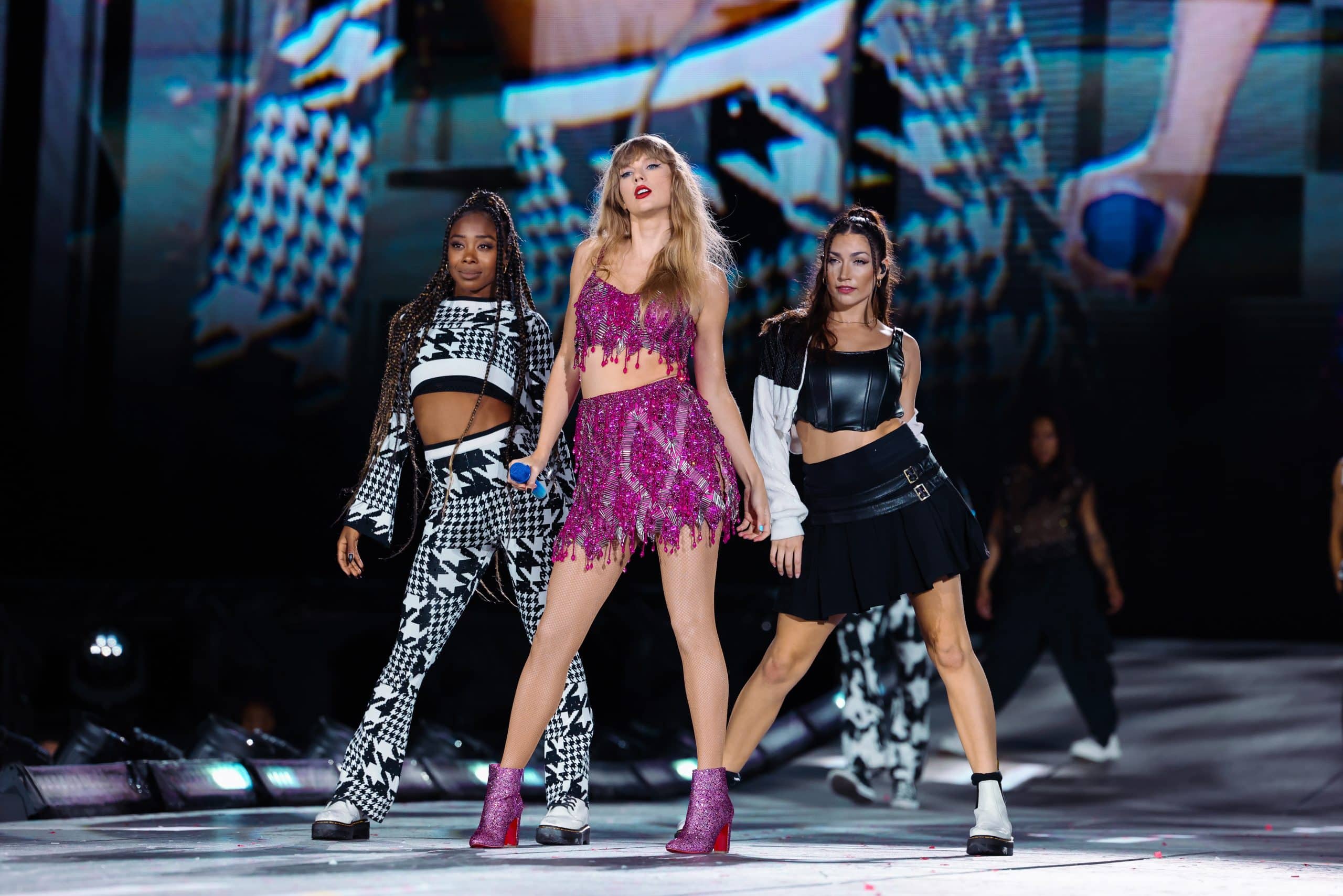 When it comes to what Taylor was like as a performer, it's hard to put it into words. Of course her technical performance was outstanding. She killed it on every level: Dancing, singing, guitar, piano, lightning-fast costume changes.
But what really struck us was how she seemed to be personally invested in the concert. For Taylor, it wasn't just about creating an amazing three-plus hours spectacle. It was also about sharing an awesome night of music and fun with people she deeply cares about — her fans. Us! Throughout the night it truly felt like we were sharing the show with her, rather than just observing it.
At one point, Taylor talked about her creative process — how she writes songs about her own deeply personal feelings and experiences and sings those songs for other people. And then when she sees people singing along and connecting to the words, it's a deeply validating experience for her. In other words, her fans help Taylor feel understood as a person.
Seeing her live, we got to experience this last part of her creative process in person. After playing a song from one of her newer albums, she was visibly tearful from hearing her fans in the audience sing along for the first time. And after her two "surprise" songs she was genuinely happy that the audience was happy with the songs she chose, like the audience had given her a terrific gift ("You guys knew all the words to those two!").
It's also worth mentioning Taylor's hair. At the start of the night, it was sleek and perfectly smooth — she came out looking every bit like a total diva, sequin bodysuit and all. But over the course of the next three hours, her hair got curlier and wilder. And by the Karma finale, she just looked like a happy young woman, dancing with abandon on stage after sharing a three-hour party with 70,000 of her nearest and dearest friends.
After seeing her in person, it's so clear how much she loves music, loves performing, and loves her fans. And the truth is: There aren't many other performers in the world who can put on a show of this caliber. But to also make your audience feel important, special, and valued? That's what makes Taylor Swift truly special.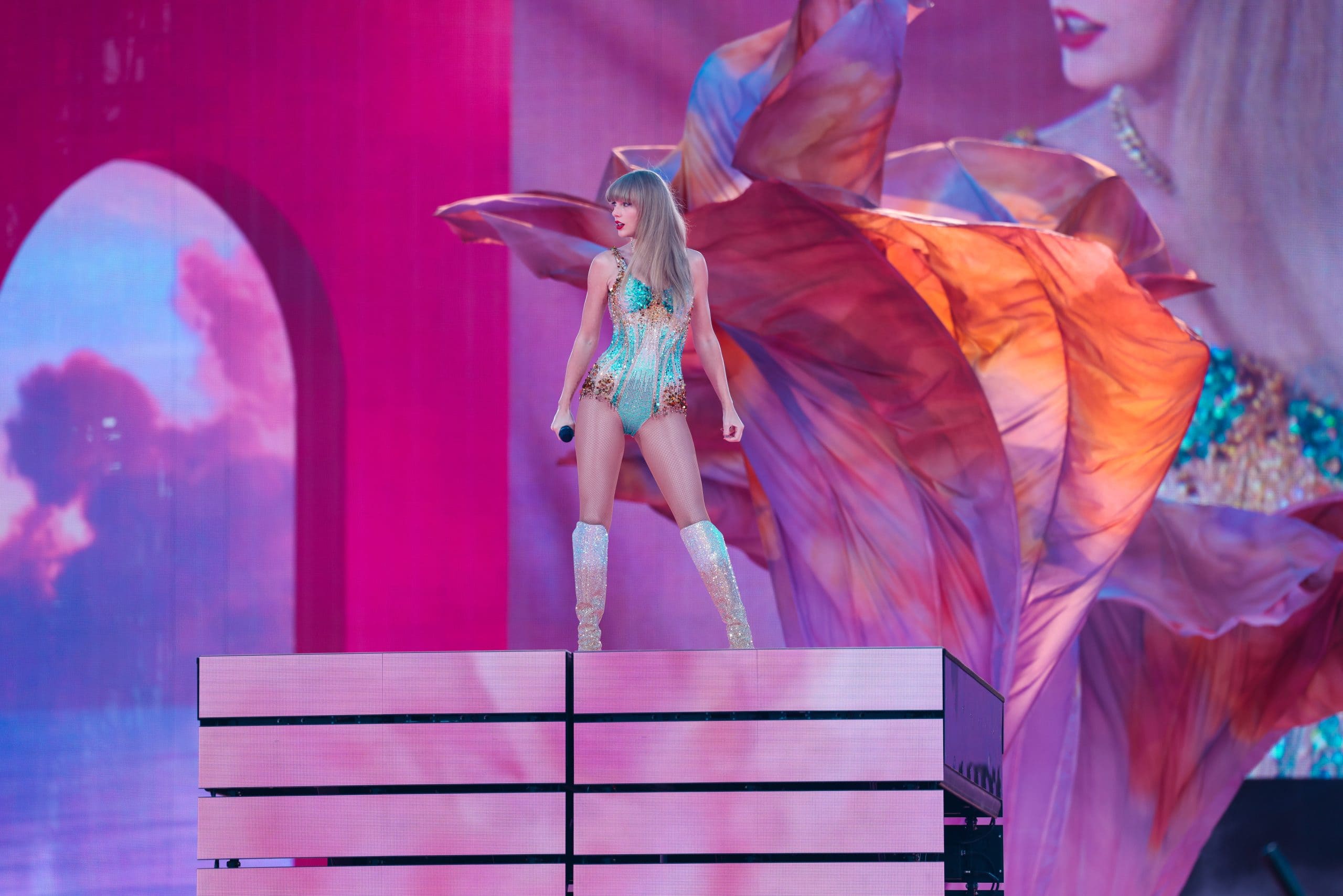 Photo Credit: TAS Rights Management
---
---
You might also like
---