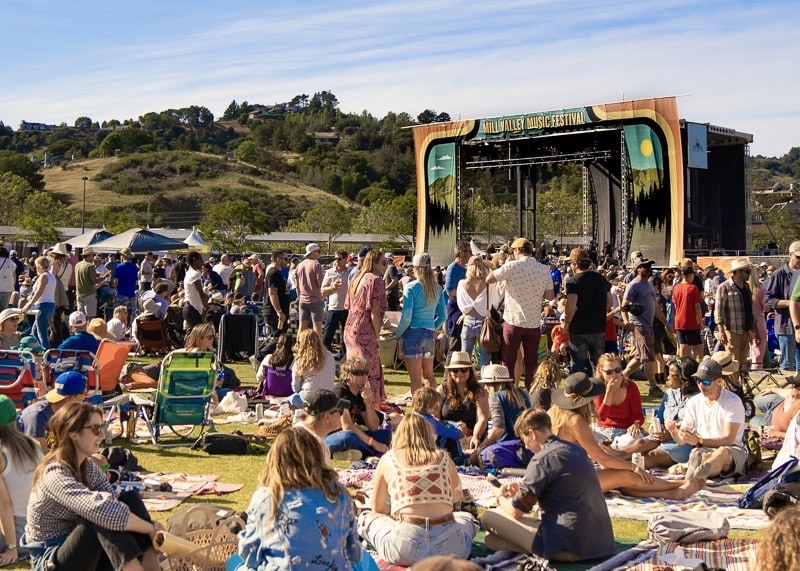 Photo: Norm de Veyra / Words: William Wayland
The official San Francisco Bay Area music festival season kicks off on May 13th and 14th with the Mill Valley Music Festival.
In a little less than a month, we'll be sitting out in the warm sunshine, drinking cold beverages, listening to great music, and wondering if we've applied enough sunscreen.
In only its second year, the Mill Valley Music Festival is already becoming a mainstay and one of the things we love about it is the festival's emphasis on Bay Area musicians:
Michael Franti & Spearhead, Cake (okay, Sacramento, we're counting it), Jerry Harrison & Adrien Belew REMAIN IN LIGHT (a friend was raving about this performance just yesterday), Orchestra Gold, The Alive
. . . all from the Bay Area.
And there's also:
Marble Party, Laura Benitez & The Heartache, Alex Jordon, Asher Belsky, Matt Jaffe, Anna Harrell
But then there's a bunch of bands I haven't gotten to see yet:
Tank and the Bangas, THE DIP, Black Joe Lewis & The Honeybears, Valerie June, and Duran Jones. (actually, I did see the Indications at the Regency so I guess that one doesn't count.)
Static & Blur will be there for both days and we can't wait to bring you the highlights.
---
---
You might also like
---