Since its humble beginnings in 1993 at the Kennel Club ("5 bands for $5"), Noise Pop Festival has built an impressive track record of booking bands before they became big. The White Stripes, Fleet Foxes, The Shins, Modest Mouse, Death Cab for Cutie, Pavement, The Flaming Lips and Spoon all played Noise Pop before mainstream audiences knew who they were.
So when someone looks at this year's lineup and says, "I don't know these bands," it's safe to say, "Oh, trust me, you will."
The festival returns next year (#31!) and runs from February 22 to March 3.
Tickets go on sale tomorrow morning at 10:00 a.m. PST via noisepopfest.com.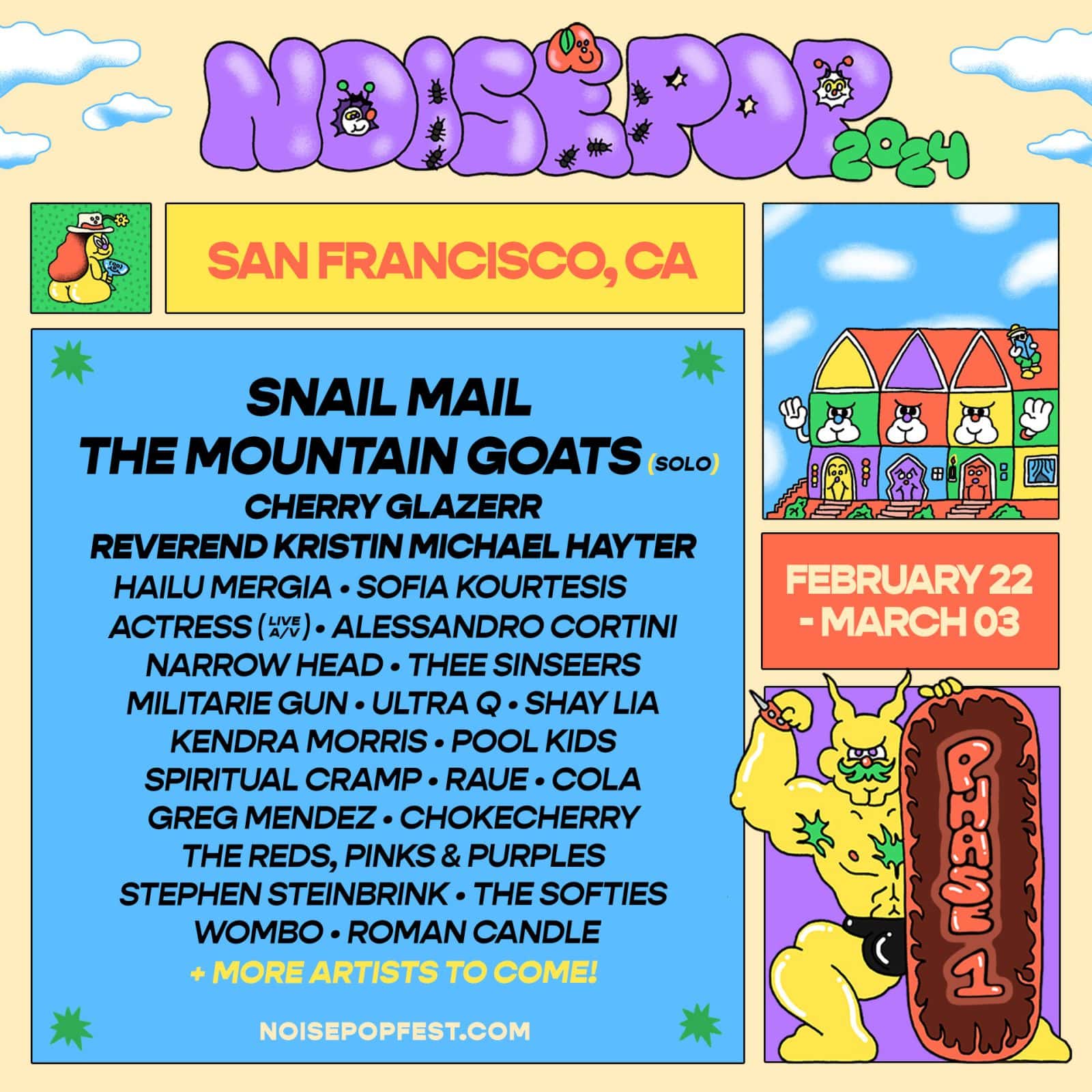 ---