words by Patty Riek
photos by Jon Bauer
Alternative rockers Death Cab for Cutie opened their two date set at the Fox Theater to a sold out crowd on October 23 touring to support their recently released Asphalt Meadows album which features Bernal Hill on the cover. Ben Gibbard explains how he took the photo on a morning run in the summer of 2022 in Zach Ruskin's SF Chronicle article.
Starting the concert with a single spotlight illuminating Ben Gibbard as he crooned, "Listen…to the ringing in your ears/The scrambled voices of your fears/Whispering, whispering," the band opened with "I Don't Know How I Survive." Nick Harmer's baseline was the perfect complement to Gibbard's distinctive voice. With the exception of Jason McGerr who was on drums the entire night, Gibbard, Harmer, Zack Rae, and Dave Depper demonstrated their facility with multiple instruments switching off between guitars, bass, keyboard, and piano throughout the night. Their playing mirrored the artistic process the band used to write half of the songs on Asphalt Meadows.
Next up was "Roman Candles." Gibbard sang, "But I am learning to let go/Of everything I tried to hold/Too long 'cause they all explode/Like Roman candles" as the light show deities did their magic creating a visual approximation of fireworks.
After "The New Year," Gibbard told the audience that the Bay Area was Death Cab for Cutie's home away from home. Gibbard supported his assertion by later describing Death Cab for Cutie's first tour up and down the West Coast as "terrible" with the exception of their only "great" show at The Bottom of the Hill where they solidified their relationship with longtime manager Jordan Kurland. "Rand McNally" which followed was a tribute to Kurland that night.
While Asphalt Meadows is a wonderful album, Death Cab for Cutie has some phenomenal older songs. Sunday night's rendition of "I Will Follow You Into the Dark" featured Gibbard alone on stage with an acoustic guitar in the single white spotlight. Referencing his Catholic roots, Gibbard explained he found it a bit strange to be playing a show on Sunday and exhorted the audience to open their "Indie Rock hymn books" and sing along. We happily complied!
Rejoining Gibbard, the band, awash in sultry red lights (which also illuminated the ornate deco ceiling at the Fox), began the eight plus minute "I Will Possess Your Heart." Interestingly, this was the only song for which Gibbard played piano. "I Will Possess Your Heart" is one of those songs that must be heard live to FEEL the instrumentation. Sunday night, the audience experienced the sensation of being caught within the fiery flames of unhealthy desire as the entire band focused on the percussive elements of the song..
The broad appeal of Death Cab for Cutie has been due to both their thoughtful lyrics that speak to listeners of trying to connect with each other, with lovers, with nature in our modern world AND that solid rock sound. That crunchy guitar sound was on full display with "We Looked Like Giants" which the band played in honor of opening act, Yo La Tengo. Gibbard noted that Death Cab for Cutie would not exist without Yo La Tengo.
Gibbard bopped around the stage for about an hour and half before closing the regular set with "Foxglove Through the Clearcut." Excepting the sung refrain, this work was a spoken word piece exploring both environmental decline and the search for meaning in our confusing world.
The four song encore included "Pepper," "405," and "I'll Never Give Up on You" and closed with a final nod to the Bay Area: "Bixby Canyon Bridge." The lyrics note that the Bixby Bridge is both "All the way from San Francisco" and, yet, we've "still got miles to go" and find ourselves "No closer to any kind of truth." Always a deeply personal lyricist, Gibbard's experiences mirror the feelings many of us have about our modern world. Death Cab for Cutie brings out all of our angst in a comfy rock setting, so we can collectively ponder these ideas.
Supporting Death Cab for Cutie, Yo La Tengo, the Hoboken based Indie rock veterans, Georgia Hubley, Ira Kaplan, and James McNew set offered a tour through their previous work with a 45 minute set of mostly rock pieces suggesting a musical deconstruction in a few of the songs. Two more jazzy songs offered a sonic counterbalance.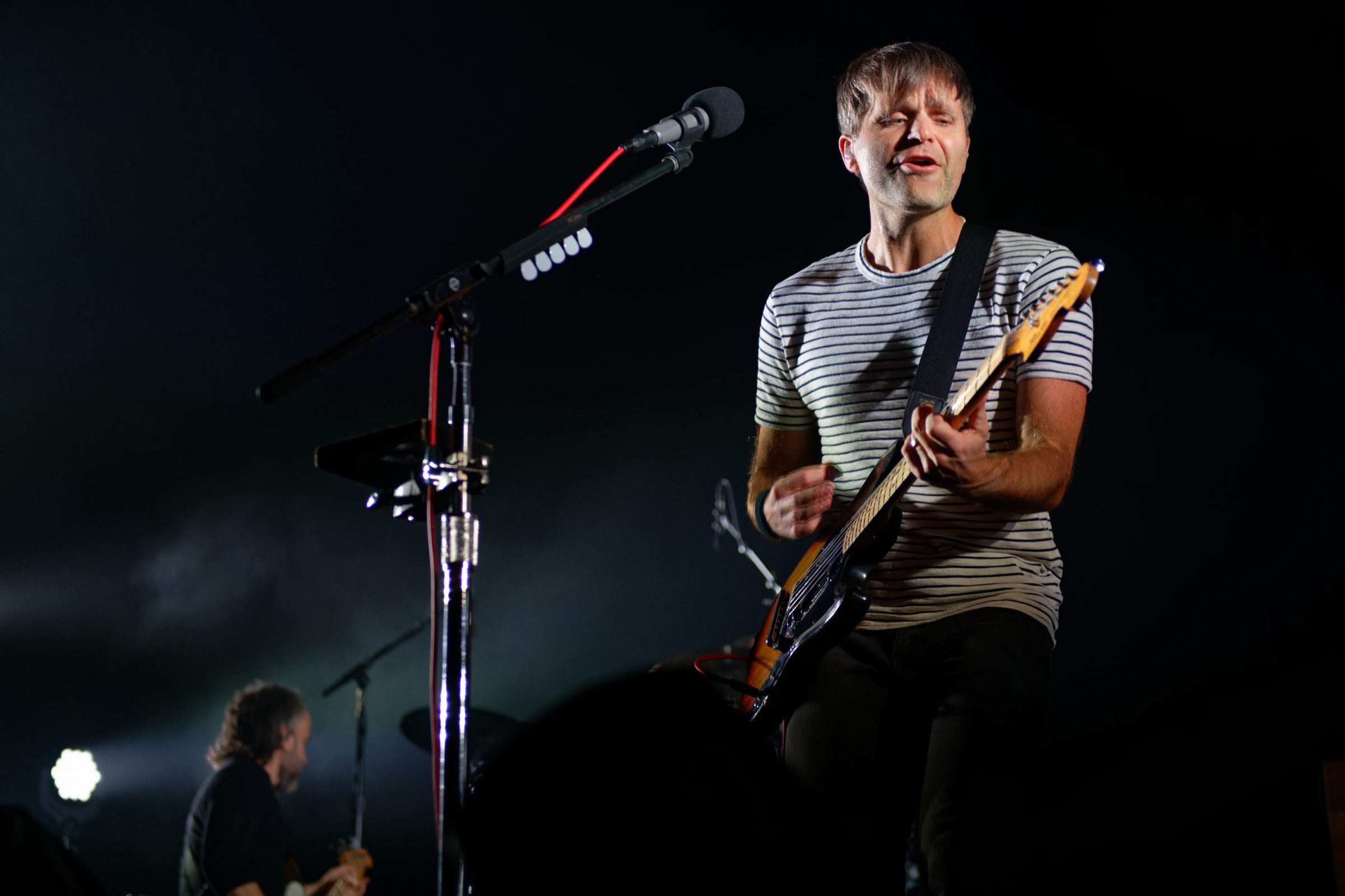 ---
---
You might also like
---