words and photos by Misti Layne
X at the Guild Theatre in Menlo Park and the house was full!
Exene, John Doe, Billy Zoom and D.J. played full force for over an hour with old hits and new songs. I have to think only X could play 80s punk and then bring in a xylophone and keep the crowd enthralled.
Exene, dressed in jeans I overheard in the crowd were "fucking awesome" and a jacket that read "Klaatu barada nikto" had the crowd dancing, singing and even a little bit moshing for a hot second. Strong as ever, the new songs are definitely worth a listen. See some of that at their website, X the Band.
It was mentioned during the night how much they enjoyed the venue so I have to imagine X at the Guild Theatre again in the future. The Green Room must be the best I've ever seen with iconic images from Michael Zagaris hanging in massive gold frames. Exene and Billy were chill as could be. Like you'd expect from music icons.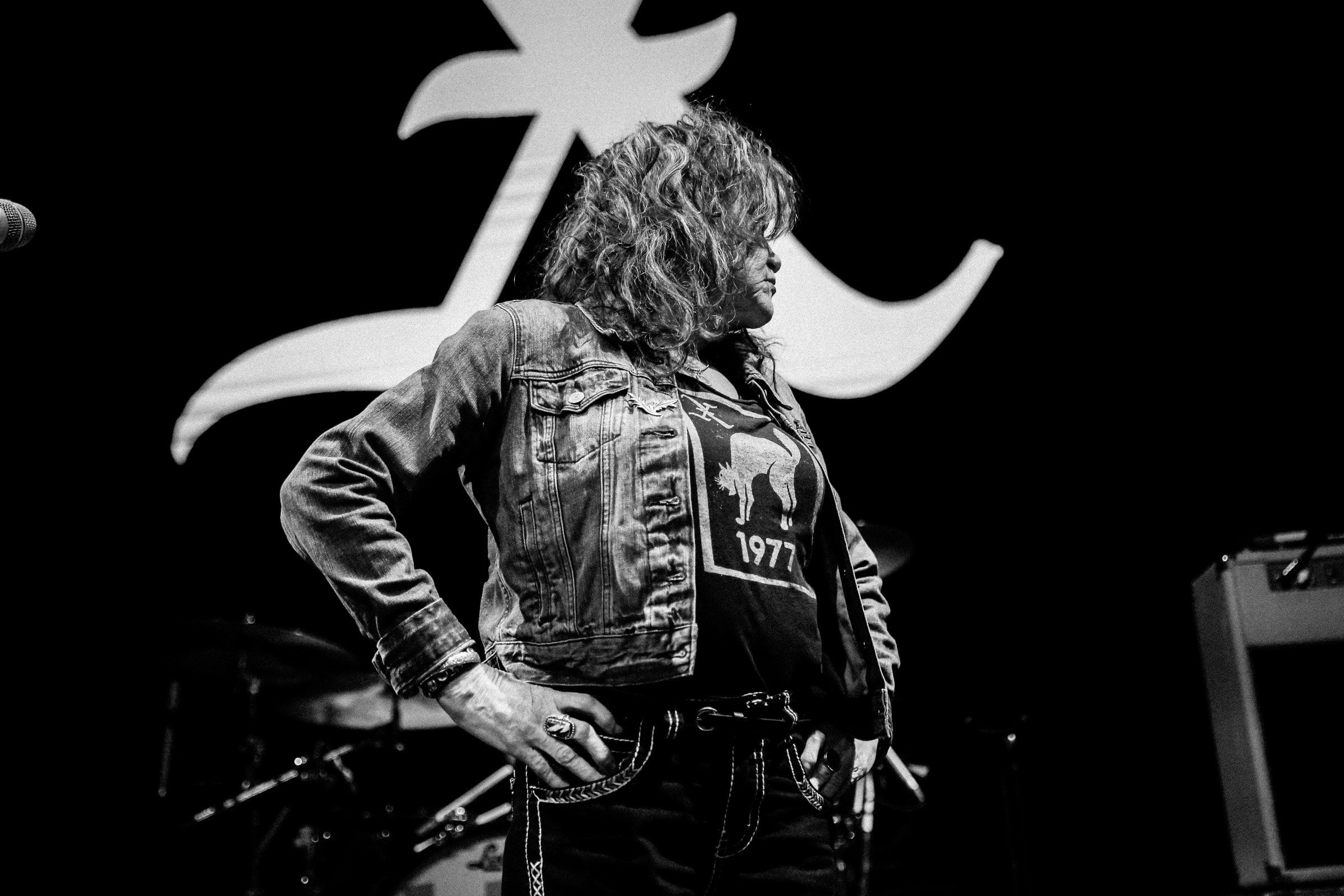 ---
---
You might also like
---