words by Patty Riek
photos by Jon Bauer
First Aid Kit, Johanna and Klara Söderberg, emerged clad in dresses made of the same fabric, but in different styles – a sartorial nod to sisterhood.
Their fifteen song set and three song encore opened with "Palomino" and included four additional songs from their November 2022 album of the same name including "Angel," "Fallen Snow," and "The Last One."
The audience at the sold out Fox Theater in Oakland on Monday, May 15, 2023, enjoyed the variety of the set: folk ballads, pop songs, a rock star rendition of an old favorite. Tech legend and music fan, Steve Wozniak and his wife, Janet Hill, seemed to enjoy the show nestled in near anonymity, save for a fan who asked Steve to sign his Mac.
Even with a set full of fabulous music, two sections stood out. With a single spotlight, Klara eased into "The Lion's Roar." Gradually, the song took on a life of its own sonically cavorting throughout the theater. Gaining momentum, the crowd joined in, and Klara finished the song playing guitar laying on the stage. After the crescendo, Klara explained she and her sister channel their emotions into song and let them out. Indeed.
After such a catharsis, the sisters segued to a stellar four song acoustic set. Explaining that "Wild Horses II" is part "break up" and part "road trip song," that debates which version of "Wild Horses" is best; the speaker in the song (and presumably the Söderberg sisters), "like Gram's" (Parsons) interpretation to the Rolling Stones iteration. Next, an intimate tribute to Christine McVie with "Songbird" found the formerly exuberant audience silent. After "Ghost Town," the sisters were joined by band members Freja Drakenberg, Gabriel Runemark, Johannes Runemark with an accordion, single drum, and mandolin for a rousing "Hem of Her Dress." Much to the delight of the audience, this rendition was like a sing-along at a boozy family party.
Shifting back to the full band set up, First Aid Kit sang three more songs in the regular set (including "Emmylou") and three encore songs, closing the night with "My Silver Lining."
First Aid Kit is most dazzling performing their indie – folk – contemporary – country pieces which afford the audience the space to contemplate the profound lyrics presented with glorious harmonies. The pop songs are fun and danceable, but the slower songs better showcase First Aid Kit's myriad musical talents – especially Klara's signature intonation and vocal sound which are diluted in the faster paced pieces.
Music is a balm for the soul – even their band name alludes to the curative power of music. "Stay Gold" reminds us that "there is only forward, no other way," but music can make that difficult forward path a little easier. And, First Aid Kit is a delightful part of musical healing.
New Orleans Based, Hurray for the Riff Raff played a 30 minute set on the front of the stage with warm lights making the Fox seem a more intimate venue than its 2,800 person capacity. Alynda Segarra's soaring vocals and acoustic guitar were accompanied by electric guitar (Matt "Skinner" Peterson) and an exceptionally expressive drummer (Yan Westerlund) served as a lovely introduction to First Aid Kit.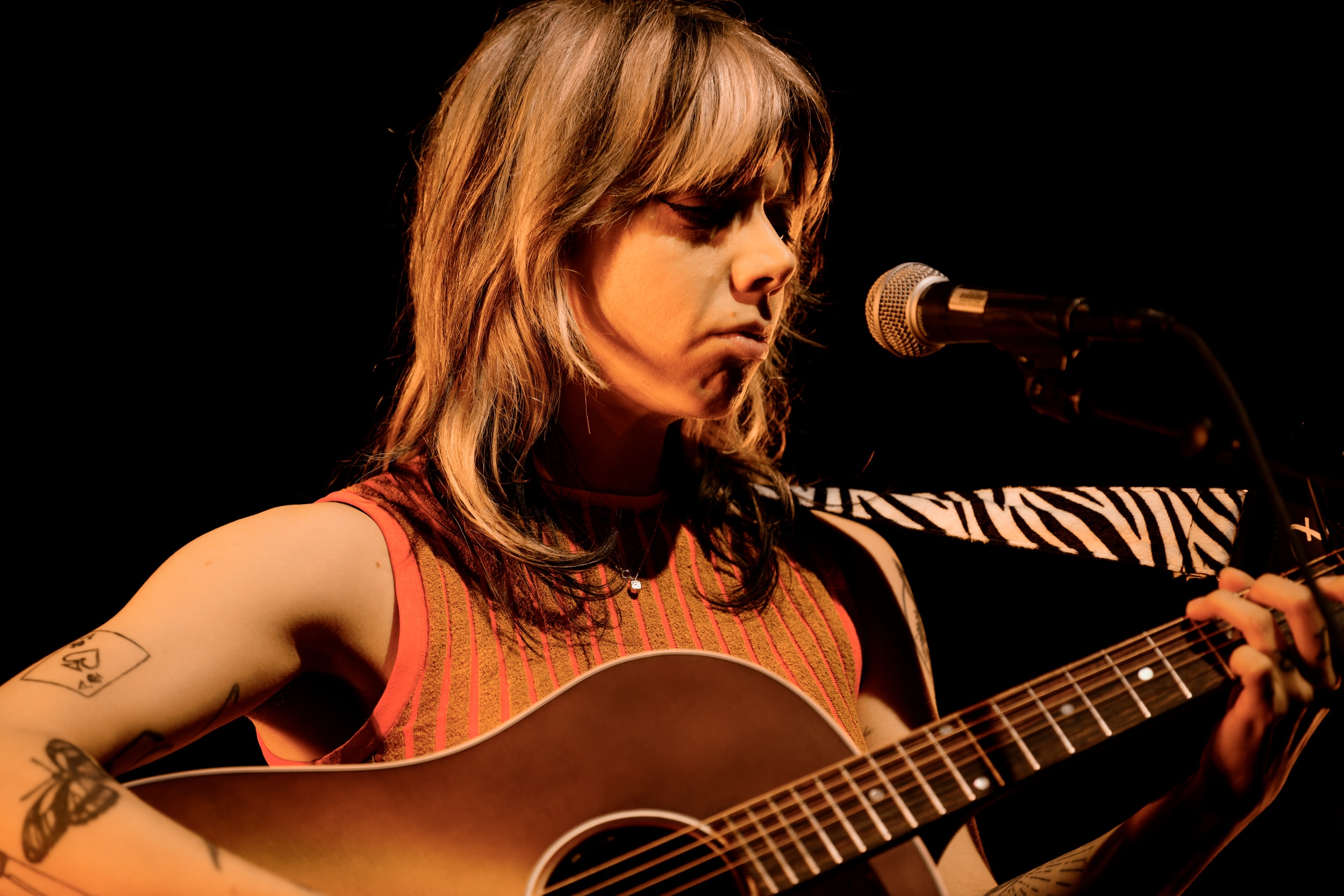 ---
---
You might also like
---