by Marc Fong
Church of the Cosmic Skull (COTCS) preached their seven tenets at House of Blues' (New Orleans) Parish room and, not surprisingly, it was an incredible sight to see.
Through a blended sound of psych-rock and crunchy-folk (with just a touch of gospel) the band proselytized to a pack room. Their mastery of both retro and modern sound definitely made converts of those who were not familiar with the band.
Their unique sound combined with the lore and look of their religion certainly made for an impressive show. Clad in all white, they commanded the stage with heavy licks, multi-layered vocals and intense glares from band members. Joyful and poignant, the band played an incredible set that's not to be missed!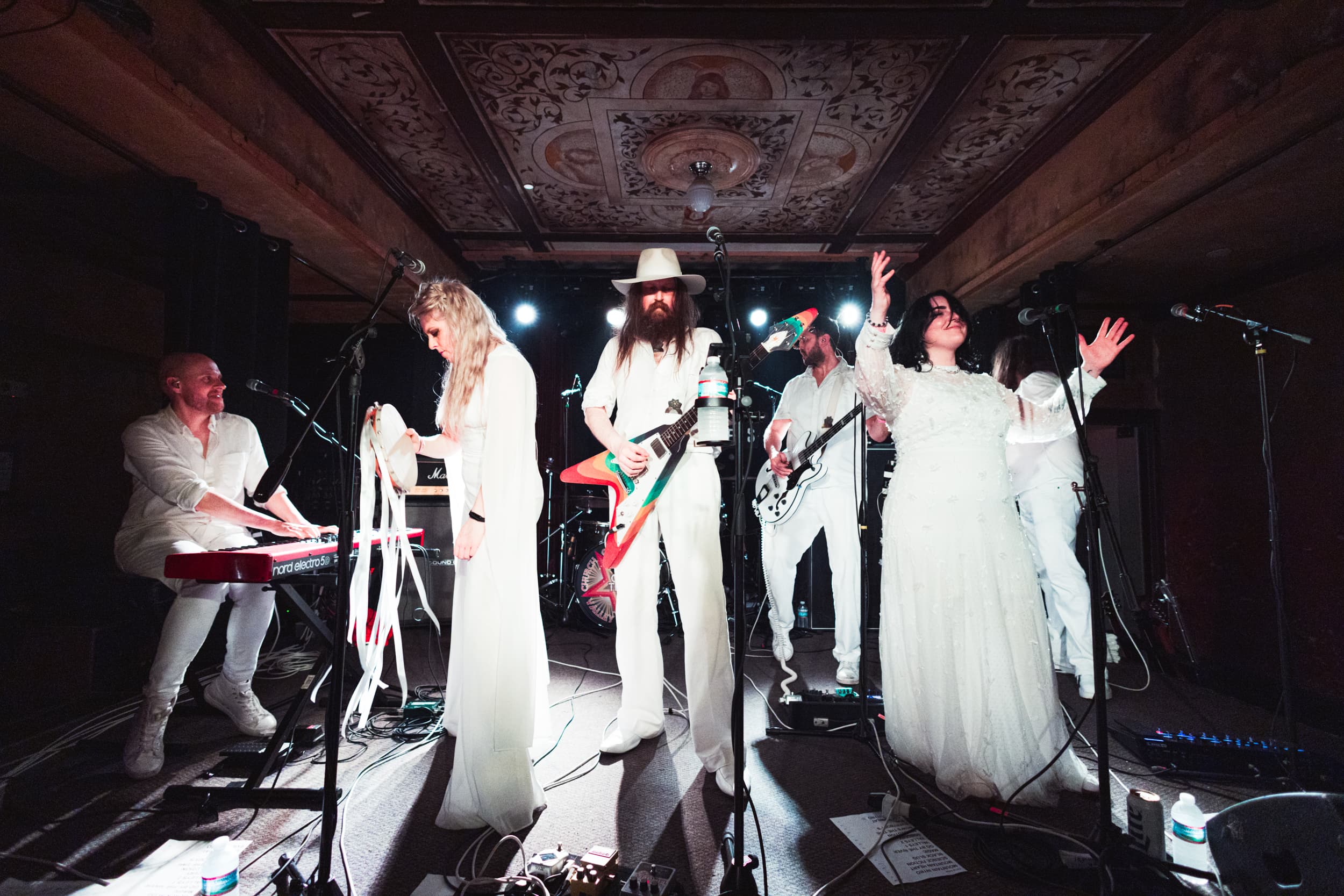 ---
---
You might also like
---