words and photos by Jon Bauer
Chromeo loves San Francisco, and San Francisco loves them back. In their triumphant return to San Francisco fresh off their dazzling set at Coachella, Chromeo had their first venue show with their shiny new chrome stage set. It's beautiful – gleaming, shiny, slick – just like Chromeo.
Dave1 (David Macklovitch) burst onto the stage with his shiny chrome guitar, and soaked in the love along with P-Thugg (Patrick Gemayel) on his ever-present vocal bending talkbox, popularized in the 70s by contemporary Peter Frampton. What's up San Francisco?!
This weekend (on Saturday), Chromeo goes back to Coachella for a morning set.
Opening the night was upbeat DJ and producer Ali Jafari (AKA Starfari) with a saxophone accompaniment.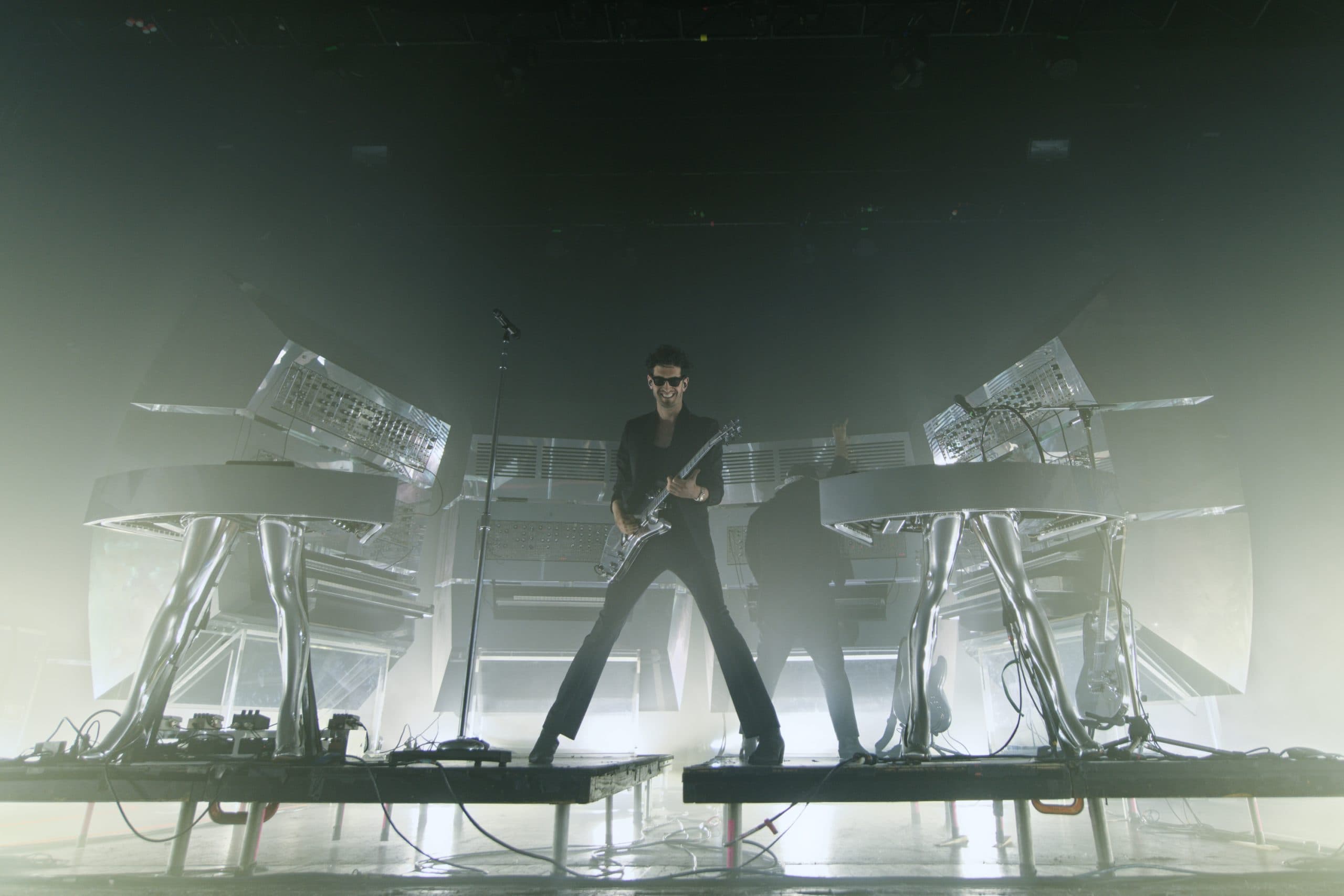 ---
---
You might also like
---