words by Patty Riek
photos by Jon Bauer
Christine and the Queens played a pre-Coachella sold out show at the Regency Ballroom on Thursday, April 13. Having studied piano, classical and jazz dance as well as theater, drama and literature – each discipline contributes an aspect to Chris's show which is as much about the physical performance as the music.
The stage was organized so the three piece band was center-stage in the back, a stepped platform on stage left, and an open runway across the entire front of the stage served Chris in vastly different ways.
The front "runway" afforded them the space to incorporate stylized dance that sometimes synchronized with the rhythm of the music and sometimes accentuated faster or slower movements. Staccato dance steps both amplified and punctuated the music. Chris's use of both ballet-esque grand and subtle almost micro-movements of hands, legs, pelvis suggest both the sweeping themes and deeply individual connections forged between art, audience, and artist. Conversely, upon the platform, Chris rose above the stage and sang largely still tightly focusing the audience's attention on the lyrics and music.
Utilizing the principle of chiaroscuro via skillful, side lighting and a single spot light to accent or shade Chris's face and body, the light show created a sultry bedroom atmosphere. The three piece band performed largely in the visual shallows focusing audience concentration on their sonic presence highlighting Chris's movement with its hyper-focus on their physical body – truly performance poetry.
Donning a long black jacket with angel wings for several songs, Chris juxtaposed physical confidence with lyrical vulnerability. Shrugging off the wings, they launched into a cover of Red Hot Chili Peppers' "Under the Bridge" seamlessly melded with "Tilted." While the lyrics suggest they "Trample over beauty while singing their thoughts/[and] match them with my euphoria," Chris exudes both beauty and euphoria.
One of the most moving songs of the night was "iT" from Chaleur Humaine. A deceptively simple song exemplifying that art operates on multiple levels. That the 2014 song resonates (perhaps even more) in 2023 testifies to how Chris's personal gender journey not only speaks to individuals, but society.
We're conditioned to categorize. While sometimes a useful shortcut, categorization disregards nuance and intersectionality. Experiencing Christine and the Queens live compels us to expand our views. If they can meld French and English, light and dark, song and spoken word, ballet and jazz, male and female, hopefully we can recognize the intersections of a variety of identities in all of our lives, and like the tattoo on Chris's forearm, we can say to one another "we accept you."
Los Angeles duo ill peach opened with their new single "DANDELION" melding piercing lyrics with foundation rattling synths and drums. Genre bending, ill peach offered aspects of emo, shoe- gaze, synth-pop, with a bit of trance and a lot of bass. Their musical commingling served as a thematic introduction to Christine and the Queens.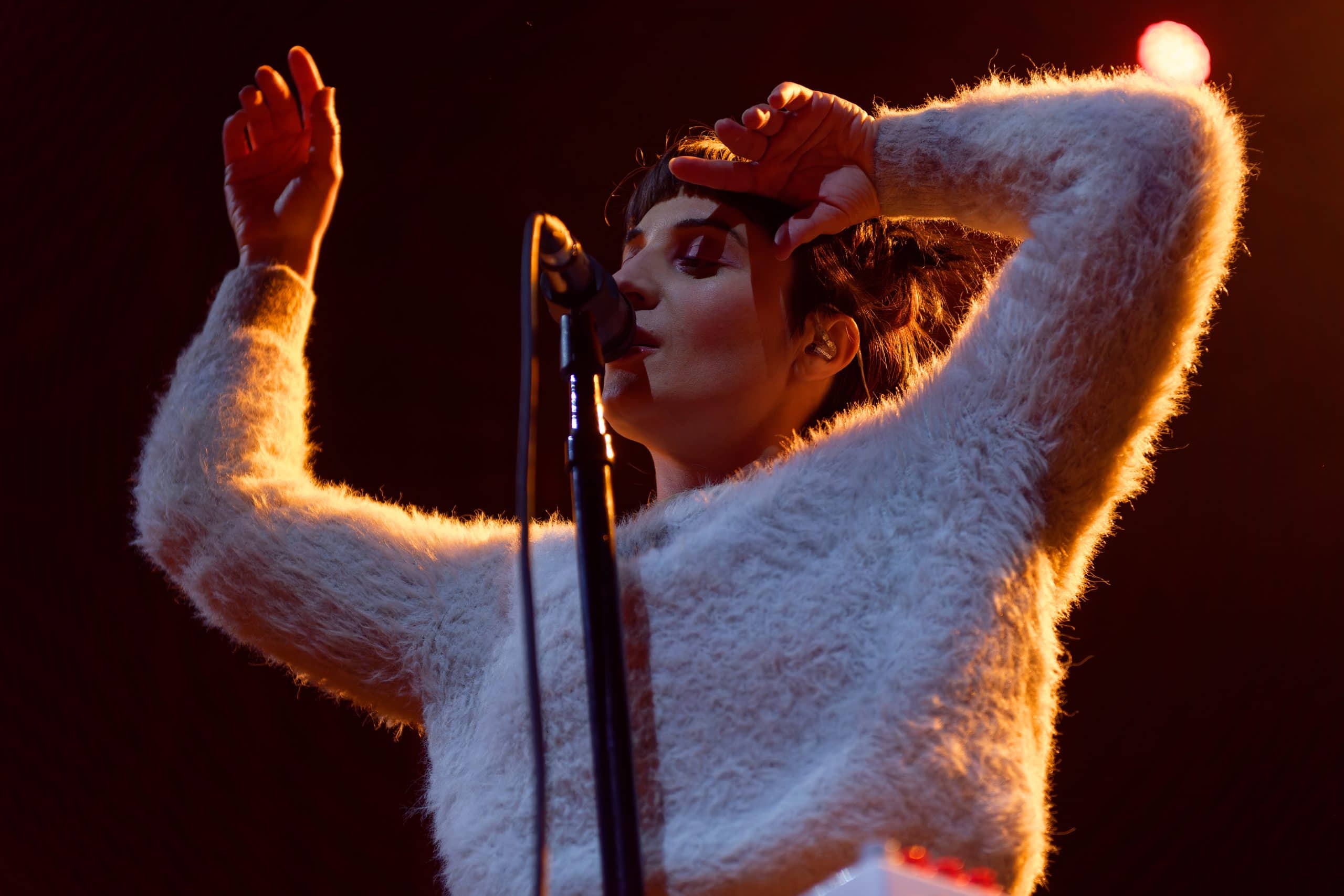 ---
---
You might also like
---