words and photos by Jon Bauer
Ben Folds and his band (including all members of Tall Heights) played a sparkling set at the beautiful Fox Theater and the crowd loved every minute of it.
Ben is touring in support of his newest creation – his "What Matters Most" LP. A playful, delicate, and sometimes complex post pandemic LP that was featured throughout his show, along with past hits like Annie Waits, Still, and Not the Same.
He's is not afraid to tackle heady topics. For example – Q-Anon supporters – in his song featured on his newest LP, "Kristine From the Seventh Grade," he tells the story of finding his grade school friend on social media, but she's clearly adopted some conspiracy laden tropes. He sings: "So what would you imagine I might; Take from this deluge of memes; The cryptic, dark Bible quotes; Guns and dead fetuses; Seriously, Kristine, are you okay?" He laments that Kristine used to smile, but that she doesn't do that any more.
I think my favorite parts of his shows are usually found in the stories that he tells in between songs, and this show was no exception. One of the most fun moments was when, during "You Don't Know Me," the crowd was singing along and "harmonizing in 3 parts" he told everyone that they were all getting a music scholarship, and they loved it.
Setlist:
Exhausting Lover
Winslow Gardens
Clouds With Ellipses
Losing Lisa
Fragile
Kristine From the Seventh Grade
The Ascent Of Stan
Still Fighting It
Back To Anonymous
Landed
What Matters Most
You Don't Know Me
Effington
Not the Same
Moments

Encore:
Annie Waits
Still
Zak and Sara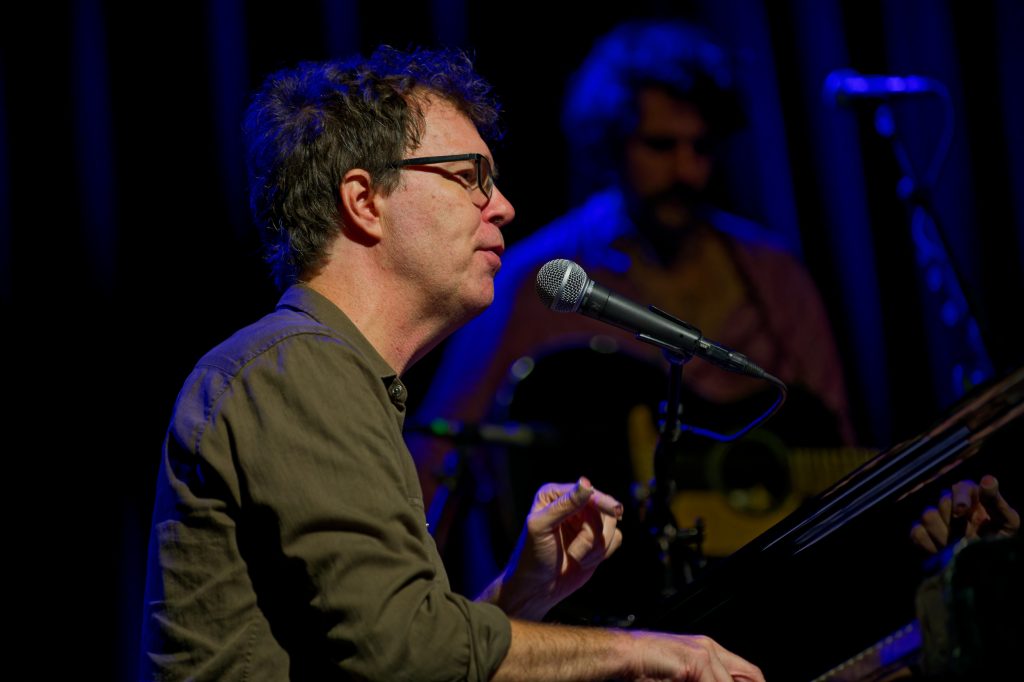 ---
---
You might also like
---